Office of the Prosecutor remembers the victims of Rwanda genocide
Office of the Prosecutor
Press release
Arusha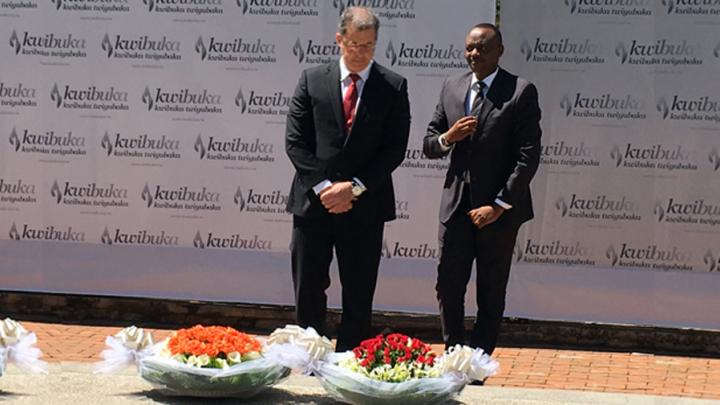 As people around the world pause today to remember and commemorate the 23rd anniversary of the Rwandan Genocide, the Office of the Prosecutor (OTP) of the Mechanism for International Criminal Tribunals (MICT) expresses its sorrow and sympathy for the victims, survivors and the Rwandan people.
In just 100 days, hundreds of thousands of innocents were senselessly murdered, tortured, raped and forced to flee their homes. These atrocities were directed by a government that sought to destroy its citizens. The perpetrators, who should have protected the people, instead attacked and victimized the most vulnerable.
Remembering and honoring the victims is not simply about the past, but the present and future. Today, genocide denial, in all its forms and manifestations, must be confronted and rejected. Education is urgently needed to show the dangers in ideologies of discrimination, division and hate that can lead to genocide.
For the present and future, it is also essential that justice for the Rwandan Genocide continues. All those suspected of individual criminal responsibility for crimes committed during the Rwandan Genocide must be fairly prosecuted and judged. While the International Criminal Tribunal for Rwanda secured 61 convictions, including senior political and military leaders, eight fugitives indicted by the ICTR and MICT still remain at large, while Rwandan authorities are seeking the arrests of hundreds more.
It is now the responsibility of the MICT OTP to see that those eight fugitives are brought to justice, while supporting the efforts of our Rwandan colleagues to locate other suspected genocidaires remaining at large.
Speaking about the importance of the search for the remaining eight MICT fugitives, Prosecutor Serge Brammertz today commented:
"My Office is committed to locating, arresting and bringing the fugitives to justice. Felicien Kabuga, Protais Mpiranya, Augustin Bizimana and the other fugitives must stand before a court of law and be judged for the crimes committed. So long as these fugitives remain at large, the victims and survivors will not have the justice they seek and deserve.
The challenges are significant. I call on all States in the region and the international community to fully support our efforts and provide all necessary assistance. I particularly welcome the strong support and full cooperation offered by Rwandan authorities. Working together, we can deny these fugitives safe haven and shut down their support networks."