Cases
The Security Council, by its Resolution 1966 (2010), established the Mechanism to carry out a number of essential functions of the International Criminal Tribunal for Rwanda and the International Tribunal for the former Yugoslavia.

In accordance with its mandate, the Mechanism has assumed responsibility for, inter alia, the enforcement of sentences, administrative review, assignment of cases, review proceedings, appeal proceedings, contempt, requests for revocation of the referral of cases to national jurisdictions, the variation of witness protection measures, access to materials, disclosure, changes in classification of documents and requests for compensation and assignment of counsel.

The Selected Ongoing Cases are only a few of the pending judicial proceedings, related to the above-mentioned essential functions, currently before the Mechanism. For information about all proceedings before the Mechanism, see All Mechanism Proceedings.
---
Selected Ongoing Cases
---
Kabuga, Félicien
Trial
Félicien Kabuga was the President of the Comité d'initiative of Radio Télévision Libre des Mille Collines ("RTLM") during the time of the crimes pleaded in the indictment and President of the Comité provisoire of the Fonds de défense nationale ("National Defence Fund") from about 25 April 1994 to July 1994.
Recent developments: The Opening Statements are scheduled to be heard on 29 and 30 September 2022 and the Prosecution is expected to commence presenting evidence on 5 October 2022. As a result of Kabuga's health condition and based on medical advice, the Trial Chamber anticipates holding court sessions three days per week (Tuesday, Wednesday, and Thursday) for two hours per day (10.00 a.m. to 12.00 p.m. Hague time).
More
---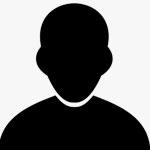 Contempt
On 13 May 2019, Judge Liu Daqun found that the conditions for the referral of the case against Petar Jojić and Vjerica Radeta to the Republic of Serbia were not met and that it was in the interests of justice to revoke the existing referral order. On 24 February 2020, the Appeals Chamber of the Mechanism dismissed the appeal of the Republic of Serbia against Judge Liu's decision and affirmed the decision.
Recent developments: International arrest warrants and orders for surrender of Petar Jojić and Vjerica Radeta are yet to be executed.
More
---
All Mechanism Proceedings
---