The Office of the Prosecutor and the ICRC sign a Memorandum of Understanding on Cooperation in the Search for Missing Persons
Office of the Prosecutor
Press release
The Hague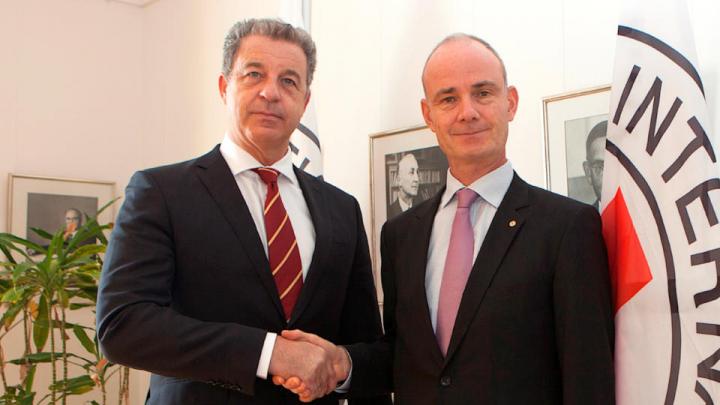 Prosecutor Serge Brammertz of the Mechanism OTP and Vice President Gilles Carbonnier of the International Committee of the Red Cross (ICRC) today signed a Memorandum of Understanding (MoU) in Geneva to promote their cooperation in the search for persons still missing from the conflicts in the former Yugoslavia.
Following the signing ceremony, Prosecutor Brammertz said, "My Office has always been fully committed to locating persons missing from the conflicts. We have been working together with the ICRC already for a number of years, which has resulted in a number of mass graves being found. I am very pleased that we are now formalizing and strengthening our cooperation. The search for the missing is a humanitarian imperative, and no effort can be spared."
The OTP and ICRC have agreed to cooperate with and assist each other, in conformity with their respective mandates, in order to contribute to clarifying the fate and whereabouts of persons who are still missing in relation to the conflicts in the former Yugoslavia. This cooperation and assistance will include accessing, analysing and transmitting for action information from the OTP evidence collection and other sources. In their joint efforts, the OTP and ICRC will continue and strengthen their assistance to local authorities in the countries of the former Yugoslavia.
This MoU is within the context of the ICRC's five-year strategy on missing persons (2018–2022) to increase the capacities of national actors to deal with the residual caseload and to explore all feasible avenues to clarify the fate and whereabouts of as many missing persons as possible.