MICT and ICTR Celebrate International Women's Day
Mechanism
Press release
Arusha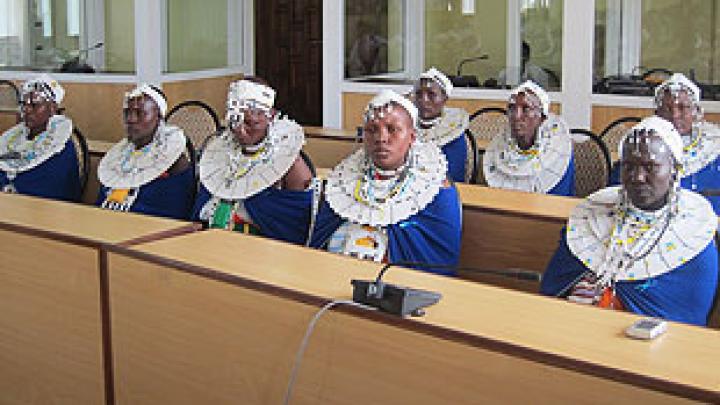 The Mechanism for International Criminal Tribunals (MICT) marked today International Women's Day in collaboration with the International Criminal Tribunal for Rwanda (ICTR) as a combined UN Office in Arusha, Tanzania. The theme of this year's International Women's Day was Instigating Change – Prevent and Address Violence against Women and Girls.
In celebration of International's Women's Day, the MICT and the ICTR organised a program for staff members and their families that included a welcome by ICTR President Vagn Joensen, who underlined how important it is to break the silence around sexual and domestic violence. "It is important to talk about these issues; that women know that they are not alone when they face violence; and that everybody is aware of the mechanisms and people in place to help", he said.
Remarks were also given by the MICT Gender Focal Point Ms. Sera Attika, and the audience heard the story of 16 year old Maryam Rashidy, an inspiring survivor of violence.
Following the addresses, a panel discussion was held highlighting the challenges and possible solutions to preventing violence against women and girls in Arusha, as well as outside. The panel gathered specialists from the fields of justice, law enforcement, and health, as well as representatives of local non-governmental organisations. Ms. Sarah Kilemi, ICTR Chief of Administration, closed the event with her remarks.
In addition to today's celebrations, the MICT Library will display a selection of books for the next two weeks to further raise awareness on issues relevant to this year's theme.