Mechanism hosts meeting of information management professionals to mark International Archives Day 2018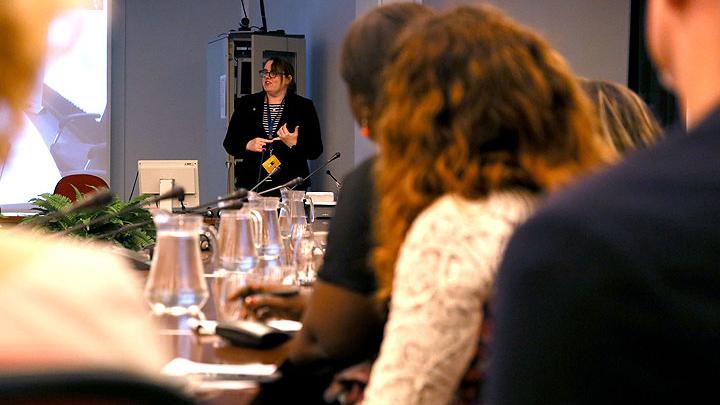 The International Residual Mechanism for Criminal Tribunals (Mechanism) today hosted a meeting of 40 representatives of Information Managers in International Organizations (IMIO) at the premises of its Hague branch. The meeting was organized in celebration of International Archives Day 2018.
Promoting this year's International Archives Day theme "Archives: Governance, Memory and Heritage", which highlights the importance of preserving records both as a key aspect of strong and trustworthy administration and as part of an organization's documentary heritage, the IMIO group meeting aimed to exchange knowledge and experience and promote best practices in information management across the respective organizations.
The Mechanism is mandated to preserve, manage and make accessible the archives of the International Criminal Tribunal for Rwanda, the International Criminal Tribunal for the former Yugoslavia, as well as those of the Mechanism.
IMIO is a professional group for information managers, archivists, record managers, evidence managers and librarians working in European and other international organizations based in and around The Hague, including, among others, the International Criminal Court, the Organization for the Prohibition of Chemical Weapons, Europol, the Special Tribunal for Lebanon, and the Kosovo Specialist Chambers.