Mechanism marks United Nations Day
Mechanism
News
Arusha, The Hague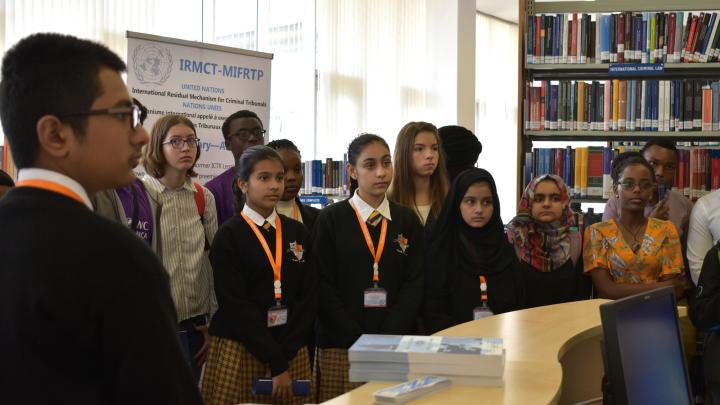 The International Residual Mechanism for Criminal Tribunals (Mechanism) yesterday joined other United Nations (UN) agencies around the world in celebrating UN Day.
As part of the celebrations, the Mechanism's branches in Arusha and The Hague held ceremonies for staff members eligible for the UN Long Service Award. The Long Service Award is conferred on UN staff in recognition of their continued service within the UN common system for periods ranging from ten to thirty-five years. Speaking at the ceremonies, the Registrar of the Mechanism, Mr. Olufemi Elias thanked staff for their commitment to the values and mission of the UN and conveyed Management's gratitude for their long and dedicated service.
In addition to the Long Service Award, the Mechanism's Arusha branch took the opportunity of welcoming students from three international schools in Arusha – UWC East Africa, Arusha Meru International School, and Braeburn International School. Mechanism staff members told the students about the mandate of the Mechanism and the functions of its three organs, and also explained the significance of the work of the UN more broadly.
UN Day marks the anniversary of the entry into force of the UN Charter in 1945. UN Day has been celebrated on 24 October since 1948 as an occasion to acknowledge the global efforts and achievements of the Organisation since its creation and an opportunity to reflect on the challenges ahead.