Two remaining Residual Mechanism judges sworn in
Mechanism
Press release
The Hague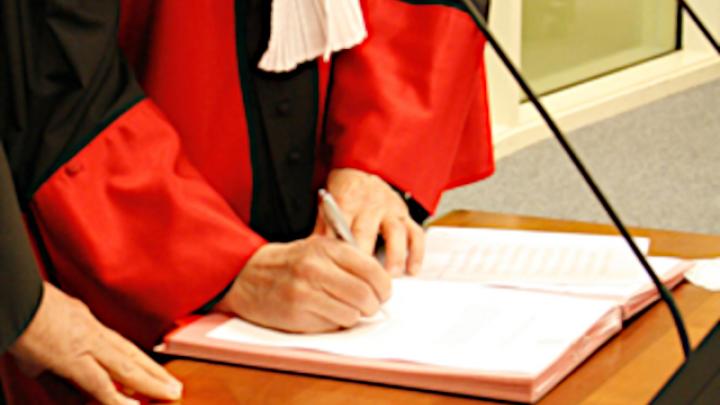 Judges Ivo Nelson de Caires Batista Rosa (Portugal) and Graciela Susana Gatti Santana (Uruguay) were sworn in last Friday remotely by the Registrar John Hocking. The two Judges are the last of the 25 Judges who will serve the International Residual Mechanism for Criminal Tribunals to be sworn in as Judges of the Mechanism.
The other Residual Mechanism Judges are Judges Carmel A. Agius (Malta), Aydin Sefa Akay (Turkey), Jean-Claude Antonetti (France), Florence Arrey (Cameroon), Solomy Balungi Bossa (Uganda), José Ricardo de Prada Solaesa (Spain), Ben Emmerson (UK), Christoph Flügge (Germany), Burton Hall (The Bahamas), Vagn Prüsse Joensen (Denmark), Gberdao Gustave Kam (Burkina Faso), Liu Daqun (China), Joseph E. Chiondo Masanche (United Republic of Tanzania), Theodor Meron (USA), Bakone Justice Moloto (South Africa), Lee G. Muthoga (Kenya), Aminatta Lois Runeni N'gum (The Gambia), Prisca Matimba Nyambe (Zambia), Alphons Orie (The Netherlands), Seon Ki Park (Republic of Korea), Mparany Mamy Richard Rajohnson (Madagascar), Patrick Lipton Robinson (Jamaica), and William Hussein Sekule (United Republic of Tanzania).
"Now that all Judges have been sworn in, they will soon be called upon to devote their efforts and expertise to the preparation of the Rules of Procedure and Evidence, which is a vital part of the legal foundation upon which the Residual Mechanism will be built and further developed," said Judge Theodor Meron, President of the Residual Mechanism.
The Residual Mechanism's judges were elected by the General Assembly on 20 December 2011 from a longer list submitted by the Security Council and following nominations from Member States of the United Nations.