Statement by President Meron on the occasion of the Day of International Criminal Justice
President
Statement
Arusha, The Hague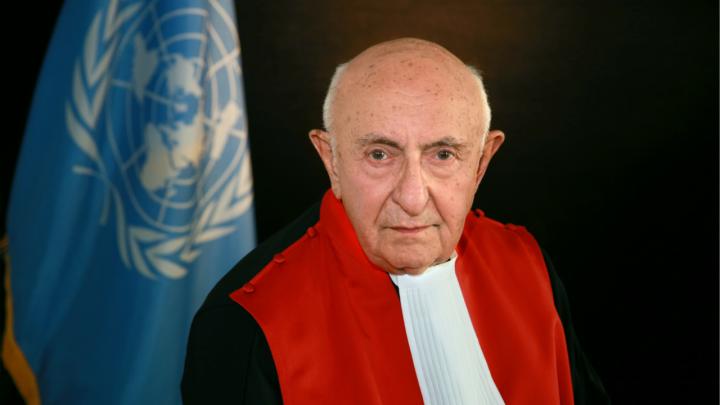 At a time when conflicts continue to ravage communities the world over and violations of international law occur at far too great a frequency, the Day of International Criminal Justice stands as a powerful reminder of the importance of international courts and tribunals created to adjudicate crimes against humanity, war crimes, genocide and other serious offences.
The United Nations Security Council's decision over 20 years ago to establish, first, the International Criminal Tribunal for the former Yugoslavia (ICTY) and, a year later, the International Criminal Tribunal for Rwanda (ICTR) transformed the field of international law and justice, and revolutionized the approach taken – both internationally and nationally – to ensuring individual responsibility for the most serious of crimes.
In the course of their proceedings, these Tribunals have been at the forefront of articulating and applying international law by clarifying the elements of international crimes and the various modes of individual criminal responsibility. These two Tribunals have also demonstrated time and again that it is possible to conduct trials involving thousands of exhibits, hundreds of witnesses and alleged crimes of almost unimaginable scope and geographic reach whilst strictly abiding by fair trial guarantees. And, importantly, the ICTY and the ICTR set the stage for the establishment of a diverse range of other international and hybrid criminal justice mechanisms across Africa, Asia and Europe and paved the way for all that many national, regional, and international initiatives aimed at combatting impunity for violations of international law have accomplished.
As the President of the Mechanism, I celebrate these important achievements on the Day of International Criminal Justice. I also reaffirm my strong belief that international courts and tribunals continue to have a unique role and responsibility in addressing egregious crimes, by complementing and sustaining regional and national efforts to bring to account those responsible for the commission of such heinous crimes, and by maintaining a robust barrier against attempts to erode the rule of law and the international legal system.