Prosecutor on mission to Belgrade
Office of the Prosecutor
Press release
The Hague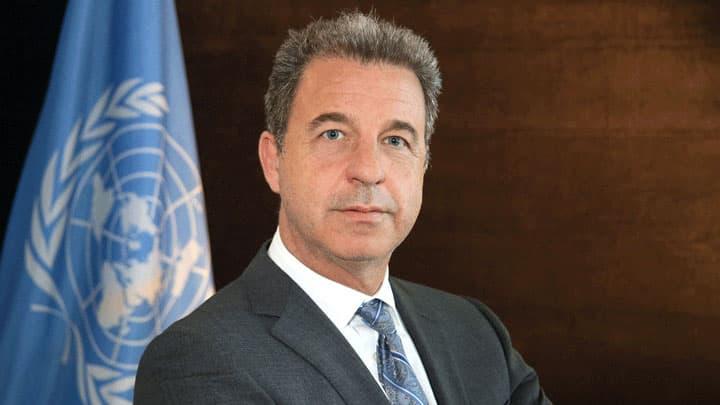 Mechanism Prosecutor Serge Brammertz will visit Belgrade from 22 to 24 October, as part of preparations for his regular biannual report to the UN Security Council (UNSC).
The Prosecutor will meet with President Aleksandar Vučić, Minister of Justice Nela Kuburović and Chief War Crimes Prosecutor Snežana Stanojković to discuss the implementation of the National War Crimes Strategy, regional judicial cooperation in war crimes cases and support from the Mechanism Office of the Prosecutor (OTP) to Serbian authorities' efforts to achieve justice for war crimes.
Separately, Prosecutor Brammertz will also discuss with interlocutors the humanitarian imperative of accounting for all persons still missing from the conflicts in the former Yugoslavia. In addition to consultations with the President, Minister of Justice and Chief War Crimes Prosecutor on this important issue, the Prosecutor will meet Veljko Odalović, President of the Serbian Commission on Missing Persons, and Veran Matić, Special Envoy of the President for the issue of missing persons between Croatia and Serbia. The Prosecutor will provide information on the OTP's efforts in the search for missing persons, including its joint activities with the International Committee of the Red Cross, and discuss assistance the OTP can provide to Serbian authorities to support their efforts.
It is expected that Prosecutor Brammertz will present his next report to the UNSC in early December.