Prosecutor Jallow delivers keynote speech at genocide conference in Sarajevo
Office of the Prosecutor
Press release
The Hague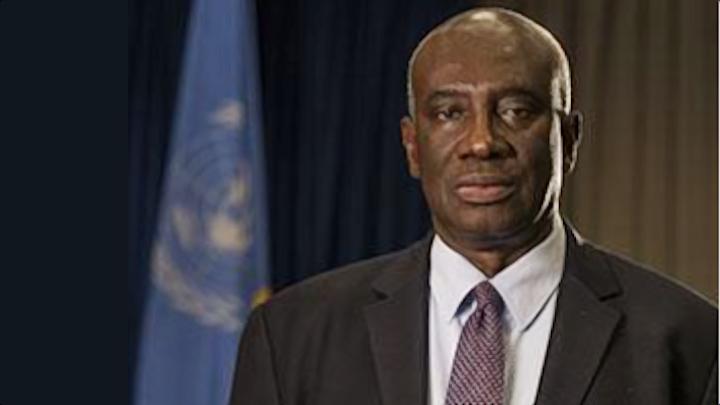 Justice Hassan B. Jallow, Prosecutor of the Mechanism for International Criminal Tribunals (MICT), attended and gave a keynote speech at the international conference on the research process, documentation and prosecution of genocide in Bosnia and Herzegovina held in Sarajevo on 11 and 12 June 2015 and jointly organised by the Association of Victims and Witnesses of Genocide and the Mother's Action of the Srebrenica Zepa Enclave.
During his visit to Sarajevo, he also signed a memorandum of understanding with the Minister of Justice for Bosnia and Herzegovina, Mr Josip Grubeša. The memorandum focuses on the framework for the continued assistance of the MICT Office of the Prosecutor in facilitating access to evidence in The Hague to the Criminal Defence Section of the Ministry of Justice of Bosnia and Herzegovina.
Prosecutor Jallow also met with the Chief Prosecutor of the Prosecutor's Office of Bosnia and Herzegovina, Mr Goran Salihović, and discussed the provision of continuing assistance to the Prosecutor's Office of Bosnia and Herzegovina in the investigation and prosecution of serious violations of international humanitarian law.
Prosecutor Jallow has been the Prosecutor of the International Criminal Tribunal for Rwanda since 2003 and was appointed MICT Prosecutor on 2012. The MICT continues the jurisdiction, rights and obligations and essential functions of the ICTR and ICTY as the two Tribunals move closer to completing their remaining work and to their closure.