President Meron welcomes judicial delegation from Bangladesh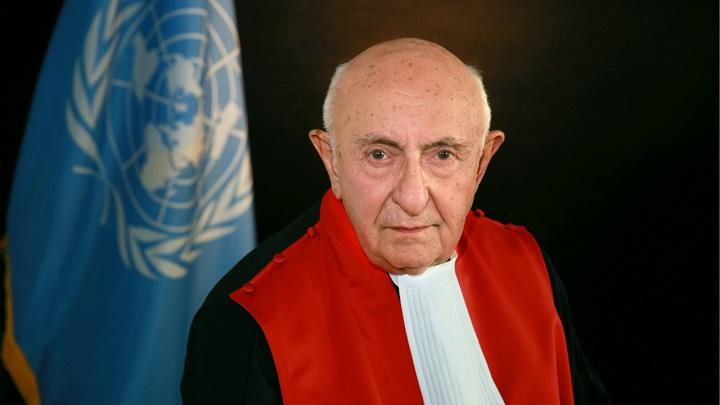 The President of the Mechanism for International Criminal Tribunals (MICT or Mechanism), Judge Theodor Meron, yesterday met with a high-level judicial delegation from Bangladesh at the Mechanism's Hague branch. The delegation, led by the Honourable Chief Justice of Bangladesh, Justice Surendra Kumar Sinha, included judges and legal professionals from the Supreme Court of Bangladesh, the Chief Judicial Magistrate of Bangladesh, and Bangladesh's Ambassador to the Netherlands, H.E. Sheikh Mohammed Belal. The meeting was part of a professional study visit focused on best practices in managing the digital court systems at the MICT and the International Criminal Tribunal for the former Yugoslavia (ICTY).
President Meron warmly welcomed the delegation and briefed them on the work and the mandate of the Mechanism, emphasizing its unique and efficient structure as a new model of international justice. The delegation provided an overview of the functions and mandate of the International Crimes Tribunal (ICT) of Bangladesh, noting that the ICT is in the process of modernizing and streamlining its operations. The President and the Chief Justice exchanged views on best practices at the MICT and the ICT, including with regard to the handling of evidence, sentencing practices, case management, the role of judges and the overarching aim for efficiency while maintaining the highest judicial standards.
As part of their visit, the delegation also met with Registry staff from the MICT and the ICTY, who briefed the delegation on various aspects of the e-Court system, the presentation of evidence in the courtroom and the Mechanism's archives.