President Meron meets with delegation of the American Bar Association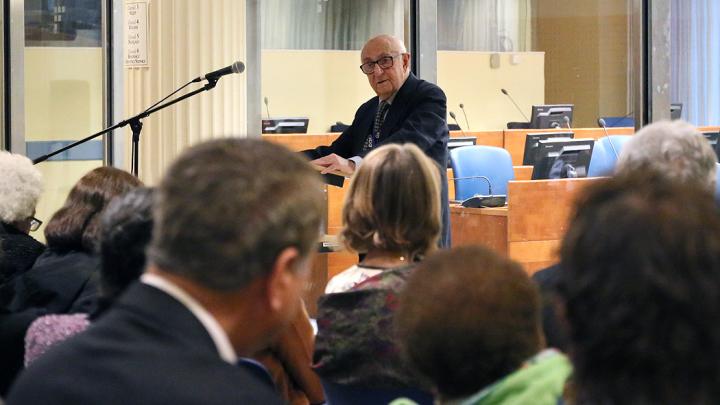 The President of the Mechanism for International Criminal Tribunals (MICT or Mechanism), Judge Theodor Meron, on Tuesday, 25 April 2017, met with a delegation of the American Bar Association (ABA) at the Mechanism's Hague branch. The delegation, comprising over 75 judges, lawyers and other legal professionals, visited the MICT as part of a programme, organized by the Judicial Division of the ABA, focused on international law and international legal institutions in The Hague.
President Meron warmly welcomed the delegation and briefed them on the work and the mandate of the Mechanism by outlining many similarities the Mechanism shares with its predecessors, the International Criminal Tribunal for Rwanda (ICTR) and the International Criminal Tribunal for the former Yugoslavia (ICTY), as well as highlighting its unique structure. President Meron emphasized the Mechanism's obligation to be lean and efficient and discussed various tools at its disposal to achieve these goals.
As part of their visit, the delegation also met with senior ICTY staff from Chambers, the Office of the Prosecutor and the Registry, who briefed them on a number of topics pertaining to their area of expertise.