Paying respects to Judge Elizabeth Ibanda-Nahamya
Mechanism
News
Arusha, The Hague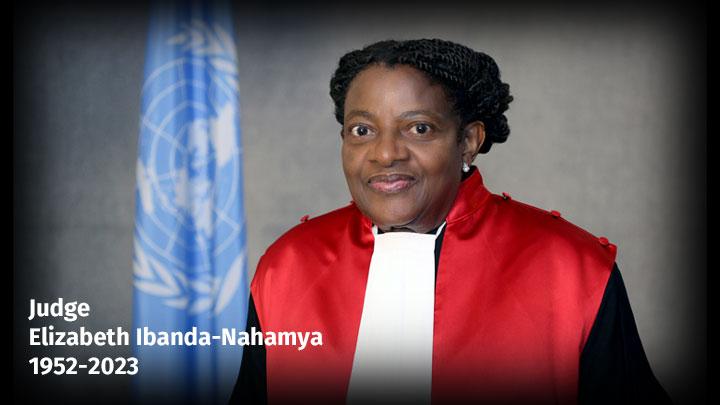 The Mechanism is mourning the loss of Judge Elizabeth Ibanda-Nahamya of Uganda who died in the Netherlands on 5 January 2023.
At the request of the family, Judge Ibanda-Nahamya's coffin will be placed on view at the Mechanism's Hague branch on Thursday, 12 January 2023 between 11a.m. and 2p.m. 
The funeral for Judge Ibanda-Nahamya will be held at a later stage in her home country of Uganda.
Persons wishing to pay their last respects are invited to register by sending an email to mict-external-relations@un.org by 3p.m. on Wednesday, 11 January.
Books of condolences for Judge Ibanda-Nahamya are also available for signature at the Mechanism's Hague and Arusha branches from today, Monday, 9 January 2023 until close of business on Wednesday, 18 January 2023. Alternatively, condolence messages may also be sent directly to Judge Ibanda-Nahamya's family at nahmayak@gmail.com.