MICT Registrar delivers closing address at the 2015 International Council on Archives Conference
Mechanism
Press release
Arusha, The Hague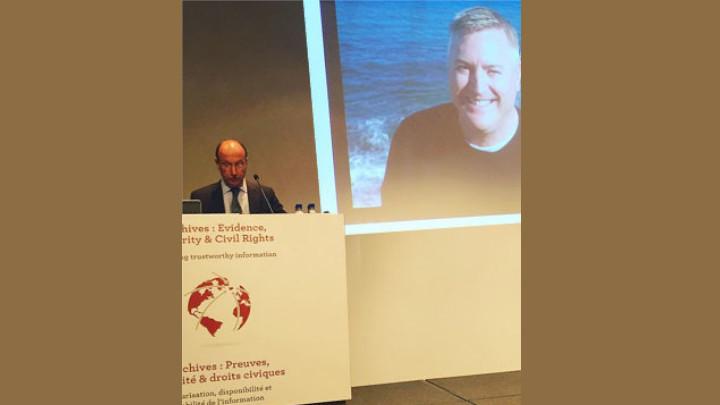 The Registrar of the International Criminal Tribunal for the former Yugoslavia (ICTY) and the Mechanism for International Criminal Tribunals (Mechanism), Mr. John Hocking, delivered on Tuesday the closing address of the 2015 International Council on Archives (ICA) Conference, held on 28 and 29 September 2015 in Reykjavik, Iceland.
Hocking said: "In less than a decade, in my trade, archives management went from a 'necessary evil' to 'mission critical'. At the International Criminal Tribunals, the archivists moved from the backroom to the boardroom." Sharing the story of the remarkable journey of archives management at the Tribunals, a responsibility now acknowledged as a substantive function of the Mechanism, Hocking called for the increased recognition of the role of archives and archivists in the world.
Hocking paid tribute to the late Mr. Tony Newton, a former ICTY staff member, whom he considered critical in the progressive recognition of archives management "Tony Newton made us see that archives are not just about the past, they are also the present and they are the future" - said the Registrar. Tony Newton passed away on 24 September 2013.
The Mechanism has been an institutional member of ICA since 2012 and endorsed on International Archives Day this year, 9 June 2015, the Universal Declaration on Archives, developed by ICA and adopted by UNESCO.