MICT opens its doors during The Hague International Open Day
Mechanism
Press release
The Hague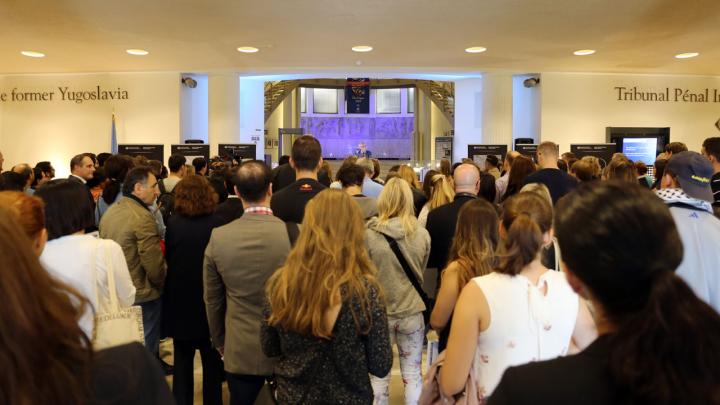 Over 900 visitors were welcomed yesterday by the Mechanism for International Criminal Tribunals (Mechanism or MICT) and the International Tribunal for the former Yugoslavia (ICTY) as part of the tenth International Open Day, organized by the Municipality of The Hague.
The President of the Mechanism, Judge Theodor Meron, provided an overview of the Mechanism's mandate and important innovations in the organization's structure and practices during his opening remarks.
The President noted in particular that while the Mechanism must carry forward the work of the International Criminal Tribunal for Rwanda (ICTR) and the ICTY, "the Mechanism shall also continue to seek new and efficient ways to conduct itself. The Mechanism must innovate, it must incorporate best practices, and it must continue to make broadly accessible the lessons learned so that it can help to carry forward the vital legacies of the ICTR and the ICTY in the fight to end impunity for international crimes."
During the International Open Day, visitors had a unique opportunity to learn more about the work of the MICT through a wide range of presentations, guided courtroom tours, discussions with staff, documentary screenings, and exhibitions. In addition, by engaging with senior staff and judges throughout the day's programme, visitors had a chance to gain a wider understanding of the international justice system and  its contribution in bringing to account those most responsible for war crimes, crimes against humanity and genocide.