Mechanism marks UN Day with students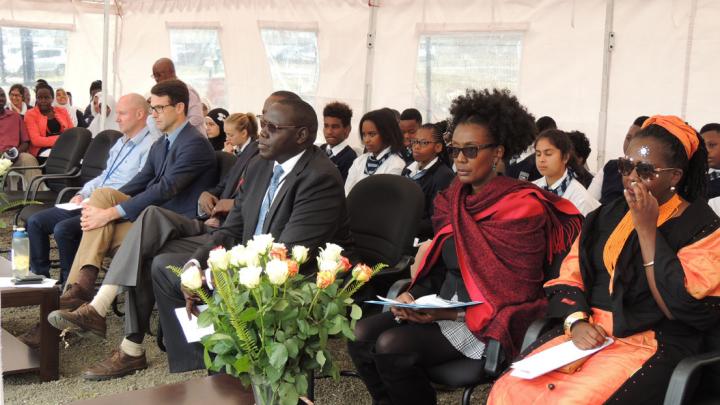 The Mechanism for International Criminal Tribunals (MICT or Mechanism) yesterday marked United Nations (UN) Day at its Arusha branch by welcoming to its premises students from all the international schools in and around Arusha to raise awareness of its work and the mission of the United Nations.
During their visit, the students had an opportunity to hear a message from the UN Secretary-General, Mr António Guterres, as well as speeches by senior MICT staff, receive an overview of the educational services available at the MICT library, and view films on the work of the United Nations and the Mechanism. The students were also given a tour of the new premises of the Mechanism at Lakilaki Hill, in Kisongo area, and an introduction to the Mechanism's recently released online exhibition on children in conflict, based on testimonies and evidence related to conflicts in Rwanda and the former Yugoslavia. 
UN Day marks the anniversary of the entry into force in 1945 of the UN Charter. With the ratification of this founding document by the majority of its signatories, including the five permanent members of the Security Council, the United Nations officially came into being. The date of 24 October has been celebrated as UN Day since 1948. In 1971, the UN General Assembly recommended that the day be observed by Member States as a public holiday.