Mechanism welcomes senior judicial delegation of the East African Court of Justice
Mechanism
Press release
Arusha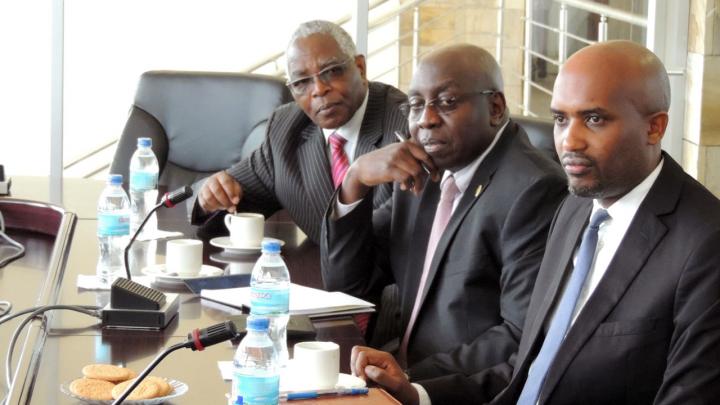 The Mechanism for International Criminal Tribunals ("MICT" or "Mechanism") yesterday received a senior judicial delegation from the East African Court of Justice ("EACJ") at the Mechanism's Arusha Branch. Representatives of the Mechanism's President, Prosecutor and Registrar warmly welcomed the EACJ delegation, including the Honourable Justice Dr. Emmanuel Ugirashebuja, President of the Court, the Honourable Justice Liboire Nkurunziza, Vice-President of the Court, and the Honourable Justices of the Court's Appellate Division Aaron Ringera, Edward Rutakangwa and Geoffrey W.M. Kiryabwire.
The representatives of the Mechanism's Principals provided an overview of the mandate and functions of the Mechanism, including the responsibilities transferred to the MICT by the International Criminal Tribunal for Rwanda, which closed on 31 December 2015.
Responding to the remarks by the MICT officials, EACJ President Dr. Ugirashebuja expressed his appreciation for the warm reception received from the MICT as his Court's sister judicial institution in Arusha, and noted opportunities for mutual knowledge-sharing. He went on to observe, with respect to the relationship between the two institutions, that "[while] our jurisdictions might be different, we work under the same umbrella of international law while engaging in best practices…".
An ensuing discussion covered a broad array of issues relating to judicial working methods, support for judges, procedural issues, support for and protection of victims, effective management of proceedings, archival methods as well as records management and preservation. The delegation concluded its visit with a tour of the Mechanism's new premises in Arusha.