Mechanism welcomes Judges' Assistants from the Tanzanian Judiciary
Mechanism
Press release
Arusha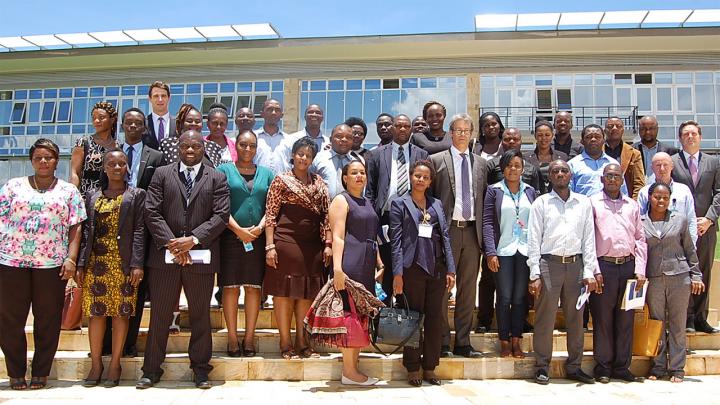 The Mechanism for International Criminal Tribunals ("MICT" or "Mechanism") received a delegation of Judges' Assistants from the Judiciary of the United Republic of Tanzania at the Mechanism's Arusha Branch premises on Friday, 17 March 2017. The visit was part of a 3-day training programme on the drafting of legal documents and legal research facilitated by JEYAX Development and Training, a non-governmental institution.
Representatives of the Mechanism's President, Prosecutor and Registrar welcomed the Judges' Assistants and briefed the delegation on the mandates and functions of the Mechanism and the roles and responsibilities of their respective organs, in order to give the participants a full understanding of the work of the Mechanism mandated by the UN Security Council. The visit also gave the attendees the opportunity to pose diverse questions and discuss an array of issues, including the modalities of transfer of cases to national jurisdictions, the protection of witnesses and challenges faced in this context, management and preservation of archives over the long term, and enforcement of sentences.
Ms. Jemima Njeri Kariri of JEYAX Development and Training expressed gratitude for the delegation's opportunity to engage with the Mechanism and applauded the work carried out by the MICT. She also encouraged further knowledge-sharing programmes between the MICT and other judiciaries to enhance and promote the understanding and application of International Criminal Law in the region.
The Judges' Assistants concluded their visit with a tour of the Mechanism's premises in Arusha.