Mechanism welcomes delegation from ECOWAS Community Court of Justice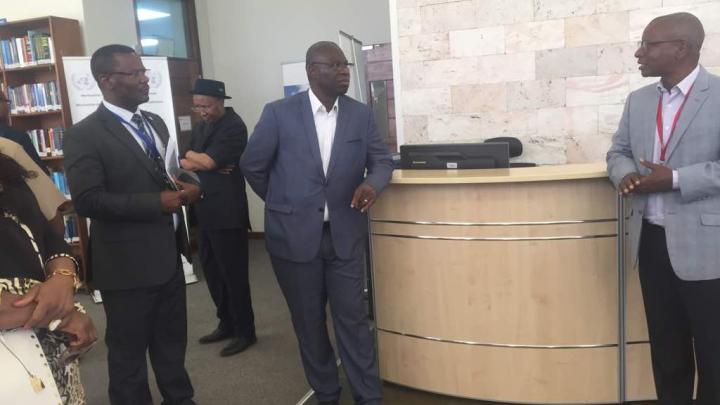 The Mechanism for International Criminal Tribunals (Mechanism) received a visit from a delegation from the Economic Community of West African (ECOWAS) Community Court of Justice at the premises of the Mechanism's Arusha branch on Wednesday, 28 February 2018. The high-level delegation of Judges and senior officials was led by the President of the ECOWAS Community Court of Justice, the Honourable Justice Jérôme Traoré.
Representatives of the Mechanism warmly welcomed the delegation and provided a briefing on the functions and structure of the Mechanism and the roles and responsibilities of the Mechanism's respective organs. The Judges and senior officials of the ECOWAS Community Court of Justice and Mechanism officials engaged in a discussion on diverse issues, including the importance of concerted efforts aimed at the prevention of international crimes, the strengthening of national institutions to address accountability for serious crimes and the protection of witnesses.
The Honourable Justice Traoré thanked the Mechanism's representatives for their hospitality and for the information that was shared regarding the mandate of the Mechanism. He expressed his interest in exploring areas of future collaboration with the Mechanism such as in the area of archives management.
The delegation from the ECOWAS Community Court of Justice concluded their visit with a tour of the Mechanism's premises in Arusha.