Mechanism Registrar Elias receives ASIL Honorary Membership Award
Registry
Press release
Arusha, The Hague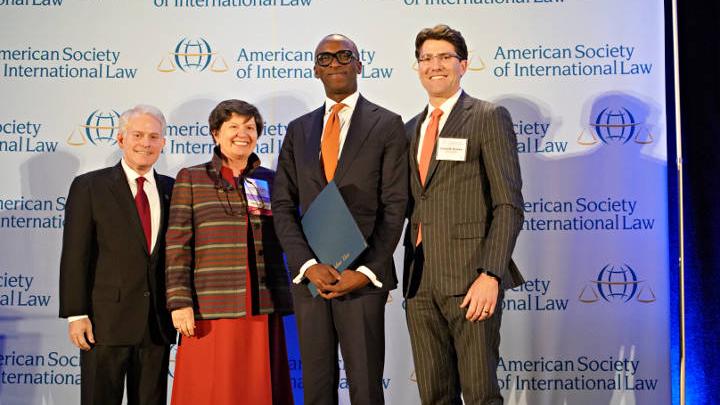 The Registrar of the International Residual Mechanism for Criminal Tribunals (MICT or Mechanism), Olufemi Elias, yesterday received the 2018 Honorary Membership Award of the American Society of International Law (ASIL) at a ceremony held as part of the 112th ASIL Annual Meeting in Washington, DC.
The ASIL Honors Committee awarded Registrar Elias for his dedication, sustained commitment, and distinguished contributions to international law and the international organizations and professional societies that maintain, develop and promote it.
Previous recipients of the award include former ICTY President Patrick Robinson (2011), former ICTR President Navanethem Pillay (2003), former ICTR and ICTY Prosecutor Louise Arbour (2000) and former ICTY Vice-President Mohamed Shahabuddeen (1997).
The Honorary Membership Award is awarded to an individual of American or other nationality who has rendered distinguished contributions or service in the field of international law.