Mechanism President Theodor Meron on official visit to Sarajevo
President
Press release
The Hague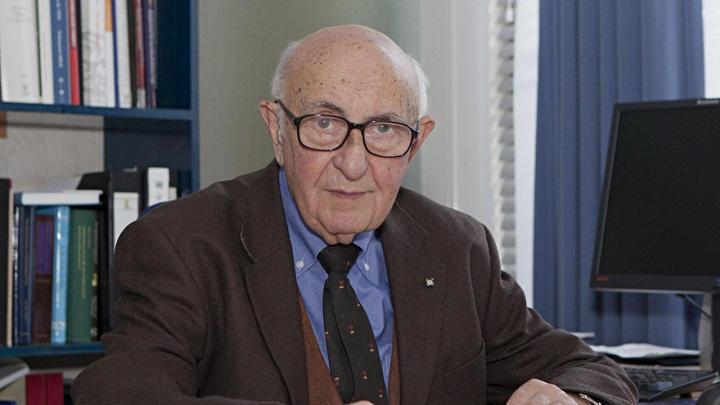 The President of the International Residual Mechanism for Criminal Tribunals (MICT or Mechanism), Judge Theodor Meron, will be on official visit in Sarajevo, Bosnia and Herzegovina (BiH), from 17 to 19 April 2018.

As part of the visit, President Meron will meet with officials at the Court of BiH (Court), including the President of the Court, Judge Ranko Debevec, the President of the Court's War Crimes Department, Judge Minka Kreho, the Deputy President of the Court, Judge Davorin Jukić, and the Registrar of the Court, Ms. Emira Hodžić, to discuss a range of issues, including the Mechanism's provision of assistance to national authorities in dealing with war crimes cases.
The President will also meet with the Mayor of Sarajevo, Mr. Abdullah Skaka, to discuss the establishment of a national information centre in Sarajevo, which will provide digital access to electronic copies of all public records and archival material of the International Criminal Tribunal for the former Yugoslavia. The information centre, the first of its kind to be established in the former Yugoslavia, is scheduled to formally open in the coming months at the premises of the Sarajevo City Hall.
On 18 and 19 April, the President will take part in the conference entitled 'Prosecuting Genocide in Bosnia and Herzegovina' aimed at students from the region of the former Yugoslavia and organized by the Association of Victims and Witnesses of Genocide and The Mother's Action of the Srebrenica and Žepa Enclaves from BiH.
At the conference, the President will preside over a moot court competition for students and deliver a lecture on the ICTY Krstić et al. appeal judgement and the development of the jurisprudence of genocide.
This is President Meron's first official visit to the former Yugoslavia since the closure of the ICTY at the end of 2017 and the assumption by the Mechanism of the remaining functions of the ICTY.