The Mechanism launches new and enhanced version of website
Mechanism
Press release
Arusha, The Hague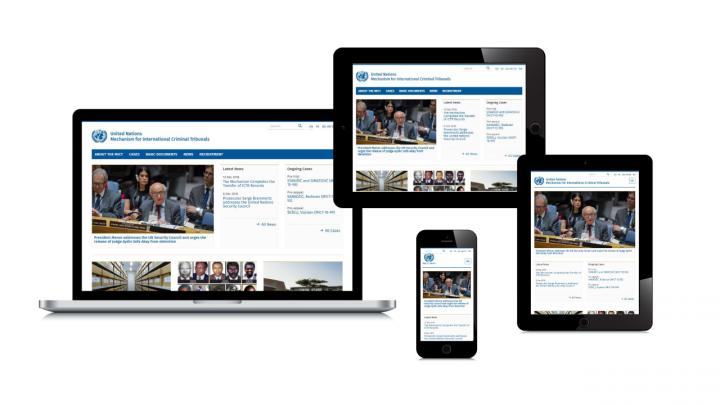 The Mechanism for International Criminal Tribunals ("MICT") yesterday launched an updated and improved version of its website, as part of its ongoing efforts to promote greater accessibility and transparency of information.
Following a comprehensive reorganization, the website has a new, modernized structure that allows for easy and intuitive navigation and streamlined access to information about the Mechanism's mandate, functions, and activities. The revamped website also features a range of new content, including additional information on the functions page and in the fugitives' section as well as newly designed case timelines marking key developments in selected cases.
In updating the website, the Mechanism focused on the importance of making information available to audiences in Rwanda and the former Yugoslavia by increasing the content available in Kinyarwanda and Bosnian/Croatian/Serbian ("BCS"), along with the Mechanism's working languages of English and French. In addition, the website uses state-of–the-art technology that ensures its full availability on any mobile device.
The Mechanism will continue to enhance access to information for its ever-growing and diverse audiences by maintaining and regularly updating the website as well as adding a broad range of new content in the future.