The Mechanism launches mentoring programme for Arusha girls
Mechanism
Press release
Arusha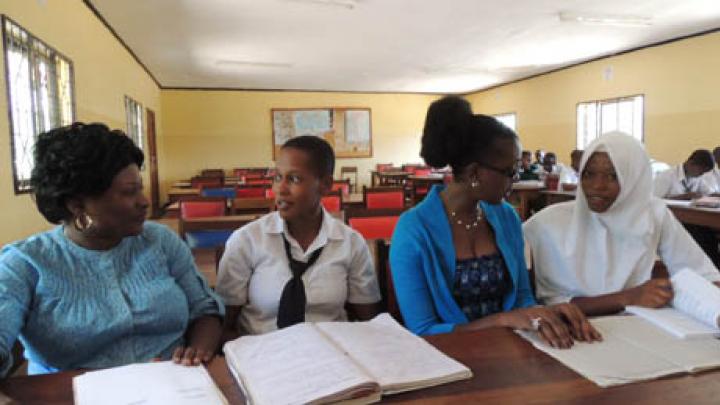 The Arusha branch of the Mechanism for International Criminal Tribunals (MICT) joins the worldwide celebrations of the 2015 International Women's Day (IWD) by launching its "Make Her Future Happen: Mentoring Programme for Arusha Girls". The initiative translates this year's IWD global theme, "Make it Happen", into a commitment with the local community which will continue well beyond the 8th of March.
The programme will last one year and is addressed to 16-17 year old girls from three local secondary schools, who do not have access to similar mentoring opportunities, with the ultimate goal to empower and help them make informed decisions as they enter adulthood.
Volunteer MICT Arusha female staff members will run and moderate the programme, which comprises 12 monthly mentoring sessions held on weekends so as to avoid interference with the participants' school or the mentors' work.
The sessions will focus on topics of interest to young women, ranging from preparing them to pursue higher education or enter the work force—such as by drafting a CV or a university application or learning about microfinance and small business management—to areas of more general interest, such as women's health and maintaining enriching relationships.
The MICT Gender Focal Point, Ms. Sera A. Attika, who heads the mentoring programme, commented: "The MICT has many successful professional women on board who are eager, well prepared and honoured to mentor, share and engage with these girls on a personal level, as a way of 'giving back' to the local community that hosts us".
The programme will conclude on 8 March 2016.