The Mechanism endorses the Universal Declaration on Archives on International Archives Day
Mechanism
Press release
Arusha, The Hague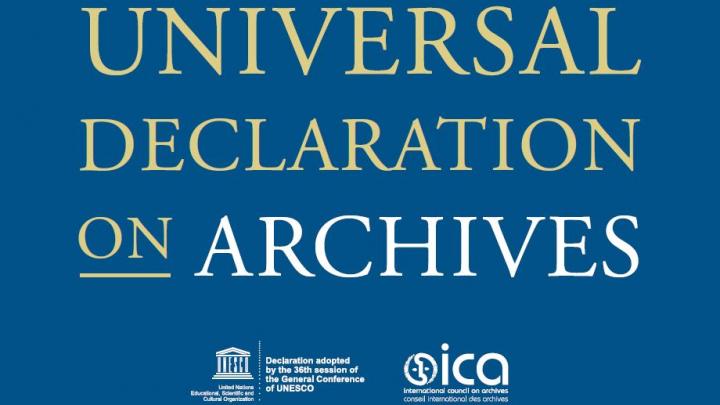 Joining the worldwide events marking this year's International Archives Day, the Mechanism for International Criminal Tribunals (Mechanism) has subscribed today to the UNESCO Universal Declaration on Archives (Declaration), becoming the first United Nations institution to sign this Declaration at the management level.
The Declaration underscores the roles that archives play in modern societies and promotes improved understanding and awareness of archives. Preserving and providing access to the archives of the International Criminal Tribunals for Rwanda and the former Yugoslavia is an essential component of the Mechanism's mandate. The Mechanism Registrar, Mr. John Hocking, observed that "by endorsing the Declaration, the Mechanism reaffirms its commitment to best practices in archival management, including access, and recognises the key role of archives in contributing to the advancement of human society through the preservation of memory".
The Declaration was developed by the International Council on Archives and was adopted by UNESCO on 10 November 2011. In addition to the Member States of UNESCO, the Declaration has been endorsed by over three thousand individual signatories, representing national archives, regional intergovernmental organisations, universities and NGOs worldwide.
Read the B/C/S, English, French and Kinyarwanda versions of the Declaration.