Mechanism Chief Prosecutor, Serge Brammertz is visiting Bosnia and Herzegovina from 4 to 8 April 2022
Prosecutor
Press release
The Hague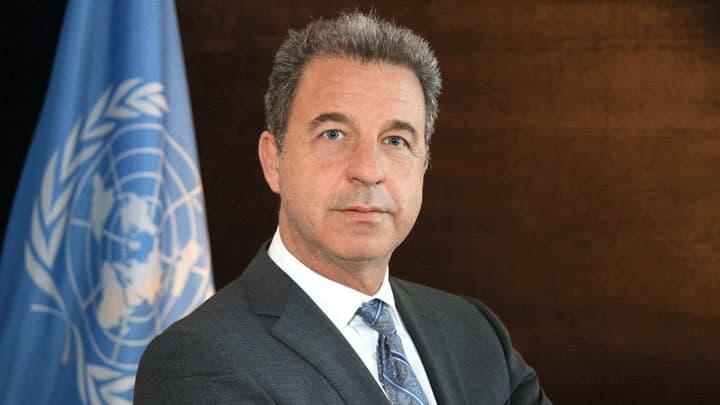 Chief Prosecutor of the International Residual Mechanism for Criminal Tribunals (Mechanism), Serge Brammertz is visiting Bosnia and Herzegovina (BiH) from 4 to 8 April 2022.
Today, Prosecutor Brammertz was in Sarajevo and made opening remarks together with the President of the Mechanism, Judge Carmel Agius at a conference marking the 30th anniversary of the start of the Siege of Sarajevo.
As part of his preparations for his regular biannual report to the United Nations Security Council, which he expects to submit in May 2022, Prosecutor Brammertz will meet this week with Milanko Kajganić, Acting Chief Prosecutor of Bosnia and Herzegovina and Bisera Turković, BiH Minister of Foreign Affairs. The Prosecutor will also take the opportunity to meet with members of the international and diplomatic community, including OSCE Ambassador Kathleen Kavalec, High Representative for BiH, Christian Schmidt and Head of the EU Delegation and EU Special Representative in BiH, Ambassador Johann Sattler.
Prosecutor Brammertz will further visit Banja Luka where he plans to meet with Mahmut Svraka, Chief Prosecutor of Republika Srpska and Branko Mitrović, Prosecutor of the Republic Prosecutor's Office of Republika Srpska.
The topics for discussion include the status of war crimes processing in BiH, regional judicial cooperation in war crimes cases, cooperation with and support from the Mechanism Office of the Prosecutor, and the continuing denial of genocide and glorification of war criminals in BiH and in the region.
On 7 April 2022, Prosecutor Brammertz will give a lecture to Sarajevo University students entitled "Role, Importance and Results of the ICTY and IRMCT in Achieving Justice".
Yesterday, Prosecutor Brammertz met with representatives of victims' organizations in Srebrenica.