The International Criminal Tribunal for Rwanda and the Mechanism for International Criminal Tribunals Make Joint Visit to Rwanda
Mechanism
Press release
Arusha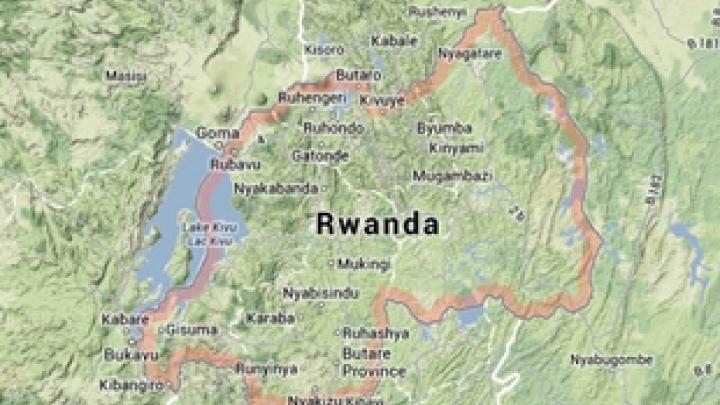 On 4 and 5 November 2013, the leading officials of the International Criminal Tribunal for Rwanda (ICTR) and the Mechanism for International Criminal Tribunals (Mechanism) were in Kigali, Rwanda, to meet with senior officials of the Rwandan Government. This is the first joint visit by the ICTR and the Mechanism to Rwanda.
While in Rwanda, President Vagn Joensen of the ICTR, President Theodor Meron of the Mechanism, and Prosecutor Hassan B. Jallow of the ICTR and the Mechanism met with Chief Justice Sam Rugege, President of the High Court Charles Kaliwabo, Attorney-General and Minister of Justice Busingye Johnston, and Prosecutor-General Richard Muhumuza. Senior officials representing the Registrars of the ICTR and the Mechanism were also in attendance at the meetings. The Registrar of the ICTR, Mr. Bongani Majola, was represented by Mr. Roland Amoussouga, Chief of External Relations and Strategic Planning, and the Registrar of the Mechanism, Mr. John Hocking, was represented by his Deputy, Ms. Kate Mackintosh.
The officials of the ICTR and the Mechanism provided a briefing on the status of the ICTR's remaining work and the ongoing transition of responsibilities from the ICTR to the Mechanism. In addition, the Mechanism officials explained that the Mechanism would assume full responsibility for the ICTR Kigali office on 1 January 2014.
The members of the delegation also discussed the importance of continuing cooperation and communication between Rwanda and the two UN institutions, including in relation to the regular exchanges of information, the sharing of practical expertise, and the critical issue of tracking and apprehending the remaining nine fugitives indicted by the ICTR, three of whom are expected to be tried by the Mechanism and six by Rwanda.
At a press conference following the meeting with Prosecutor-General Muhumuza, Prosecutor Jallow addressed the fugitives directly, stating: "You will be captured, so it is best to surrender and submit yourselves to a fair judicial process".
The ICTR and Mechanism officials laid a wreath at the Gisozi Genocide Memorial and visited the museum and archive centre there. They also met with the staff of the ICTR's Information and Documentation Centre, Umusanzu, and with ICTR and Mechanism staff at the ICTR's Kigali office. The visit concluded with a discussion with students from the National University of Rwanda's Genocide Studies and Prevention Programme.
Speaking on behalf of the delegation upon the conclusion of the joint visit, Prosecutor Jallow said: "We are very grateful for the gracious welcome offered to us by the officials of the Rwandan Government, and thank them for their support to the ICTR over the years. My colleagues and I look forward to continued cooperation in the future".
The Mechanism is mandated to assume responsibility for core functions from the International Criminal Tribunal for the former Yugoslavia (ICTY) and the ICTR as they move ever closer to completion of their respective mandates. The Mechanism opened its Arusha branch on 1 July 2012 and its Hague branch on 1 July 2013.