Appeal hearing in the Šešelj case to be held on 13 December 2017
Mechanism
Press advisory
The Hague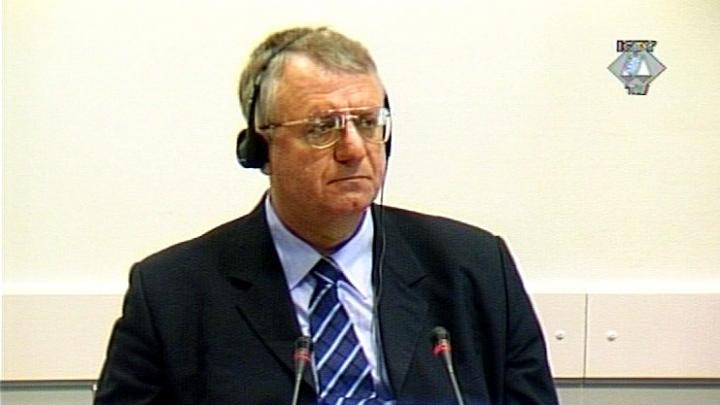 The appeal hearing in the case of Vojislav Šešelj will commence on Wednesday, 13 December 2017, at 13:00, in accordance with the scheduling order issued by the Appeals Chamber of the Mechanism for International Criminal Tribunals (Mechanism or MICT).
The hearing will begin with introductory remarks from the Presiding Judge, followed by oral arguments on the appeal presented by the Prosecution and Šešelj, in the event that Šešelj participates in the hearing. A standby counsel has already been appointed for the purpose of ensuring that Šešelj's procedural rights are protected, should he decide not to attend the hearing.
Interested media representatives should send an email to mict-press@un.org by Friday, 8 December 2017, at 17:00, specifying name and type of media outlet and full names, functions, passport numbers and contact details of all members who wish to attend the hearing. The media representatives will be informed of the status of their request by email.
Other members of the public, including members of the diplomatic corps, should send an email to mict-external-relations@un.org for more information on the relevant procedures.
Background information
On 31 March 2016, Trial Chamber III of the International Criminal Tribunal for the former Yugoslavia (ICTY) acquitted Šešelj of all nine counts of the indictment charging him with crimes against humanity and violations of the laws and customs of war. The indictment alleges that Šešelj, inter alia, committed these crimes including through participation in a joint criminal enterprise, the purpose of which was the permanent forcible removal of the majority of non-Serb populations from parts of Croatia, Bosnia and Herzegovina and Vojvodina in Serbia.
On 2 May 2016, the Prosecution filed its notice of appeal against the ICTY trial judgement before the Mechanism. Pursuant to Article 2(2) of the Transitional Arrangements, the Mechanism has competence over appellate proceedings originating from ICTY cases for which the notice of appeal is filed on or after 1 July 2013.
For further information please contact:
Helena Eggleston, Spokesperson for Registry and Chambers (The Hague branch) at +31 (0)6 1192 3743 or +31 70 512 5691;
MICT External Relations Office at +31 (70) 512 5549 or email mict-press@un.org.
Court proceedings can be followed on the Mechanism's website with a 30 minute delay.