Achieved milestones pave the way for the Arusha construction
Mechanism
Press release
Arusha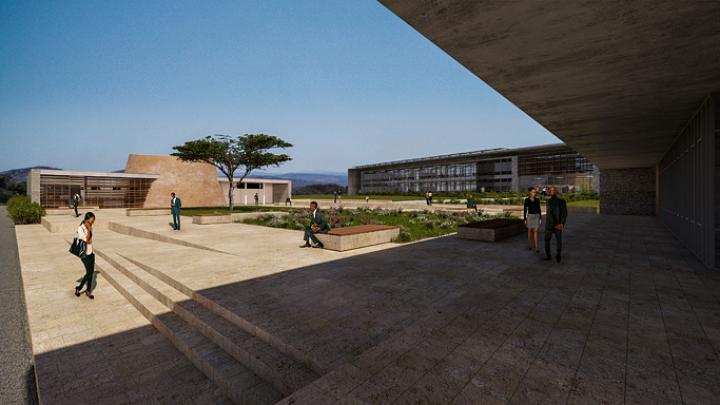 Today, the United Nations signed a contract with Jandu Plumbers Ltd. for the construction of the new premises of the Mechanism for International Criminal Tribunals (MICT) in Arusha.
Jandu was selected at the end of a rigorous procurement process which attracted highly qualified bidders with a business presence in the region.  Jandu celebrated yesterday its 50th anniversary as a privately owned construction company based in Arusha, Tanzania. Their work is showcased throughout the city and beyond, ranging from art galleries and multi-purpose structures.
Construction is expected to commence imminently with a 12-month programme of work.
Earlier this month, another crucial milestone in the project was met.  On 6 February, the construction of the access road to the future premises started, with the connection to water, electricity and internet soon to follow. 
Greeting the Tanzanian authorities gathered on the site to mark the beginning of the access road works, the MICT Registrar and Assistant Secretary-General, Mr. John Hocking, expressed appreciation to the Government of Tanzania. "This access road is another concrete example of the commitment of Tanzania to the timely completion of this project which I am confident will become not only an iconic landmark in Arusha but also a symbol of the world's pursuit of international criminal justice."
The provision of an access road and connection to utilities has been graciously offered by the Government of Tanzania, in addition to the donation of the land.
For more information, visit our webpage on the construction of the Arusha facility.