Lecture on Srebrenica Genocide held for young people from Serbia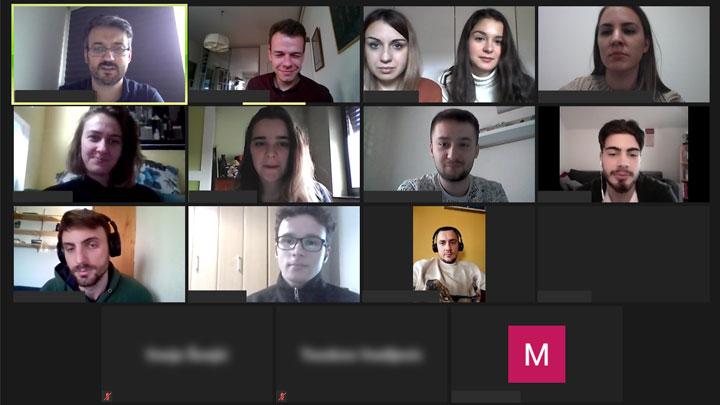 On 6 December 2020, Mechanism Information Programme for Affected Communities (MIP) researcher Nemanja Stjepanović held a lecture for young people from Serbia entitled "What Do We Know About the Srebrenica Genocide Today?" The lecture was held as part of an online seminar entitled "Practices of Remembering the Srebrenica Genocide", organized by the Youth Initiative for Human Rights Serbia and Forum ZFD Serbia.
Mr. Stjepanović provided an overview of the ICTY and Mechanism cases dealing with the crimes committed in Srebrenica in 1995, including genocide. He also spoke about the facts concerning the Srebrenica Genocide that were judicially established in these cases.
During the lecture, participants had the opportunity to view video excerpts of survivors' testimonies before the ICTY and to hear their account of the events.
Mr. Stjepanović further highlighted that the archives of the ICTY and the Mechanism contain vast amounts of records, including documents, maps, photographs and audiovisual recordings, detailing the events that took place during the 1990s conflicts in the former Yugoslavia. He explained that these archives form an extremely valuable resource for anyone wanting to learn more about what happened.
The aim of the MIP is to improve the knowledge and understanding of citizens and communities in the countries of the former Yugoslavia about the crimes committed during the conflicts of the 1990s, based