Lecture on Media Reporting on the Srebrenica Genocide held for Journalists from BiH and Serbia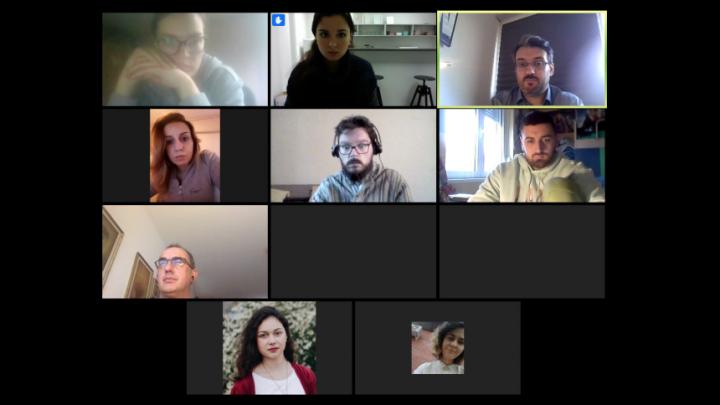 On 29 November 2020, the Mechanism Information Programme for Affected Communities (MIP) held a lecture for journalists from Bosnia and Herzegovina and Serbia on judicially-established facts about the Srebrenica genocide in ICTY and Mechanism cases. The lecture was part of an online seminar entitled "Media reporting on the Srebrenica genocide", organized by the Independent Journalists' Association of Vojvodina and Forum ZFD Serbia.
As part of his remarks, MIP Researcher Nemanja Stjepanović presented a timeline of events that took place during July 1995 in Srebrenica and provided an overview of the ICTY and Mechanism cases dealing with the crimes committed during those events. Mr. Stjepanović also shared courtroom footage of Srebrenica genocide survivors testifying before the ICTY.
In speaking about the ICTY and Mechanism archives, Mr. Stjepanović explained that they represent a unique resource for journalists writing about the crimes committed during the 1990s conflicts as they contain vast numbers of records including documents, maps, photographs, and audiovisual recordings related to that period.
The aim of the MIP is to improve the knowledge and understanding of citizens and communities in the countries of the former Yugoslavia about the crimes committed during the conflicts of the 1990s, based on ICTY and Mechanism cases. The MIP is generously supported by the European Union and the Swiss Federal Department of Foreign Affairs.