Mechanism welcomes Delegation of Chief Justices from Selected African Countries to its Arusha premises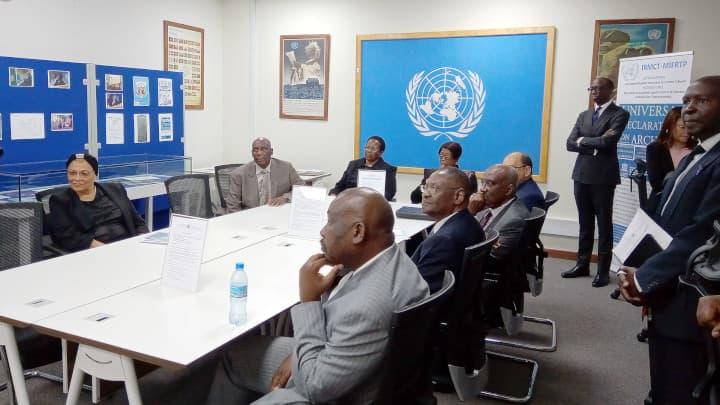 The International Residual Mechanism for Criminal Tribunals (Mechanism) received Chief Justices from Gambia, Ghana, Mauritius, Nigeria, Sierra Leone, Tanzania, and Zambia on its Arusha premises, as part of their working visit to Tanzania, organised by the African Institute of International Law and the African Foundation for International Law on Friday, 5 June 2018.
The Mechanism's Registrar, Mr. Olufemi Elias, who was accompanied by representatives of all three Mechanism organs warmly welcomed the Chief Justices and briefed them on the Mechanism's mandate, structure, functions and ongoing judicial work. The Chief Justices thanked the Mechanism's representatives for their hospitality and for the information that was shared regarding its work.
The visit was concluded with a tour of the Mechanism Courtroom, Library and Archives.