Mechanism hosts a study visit for journalists from the former Yugoslavia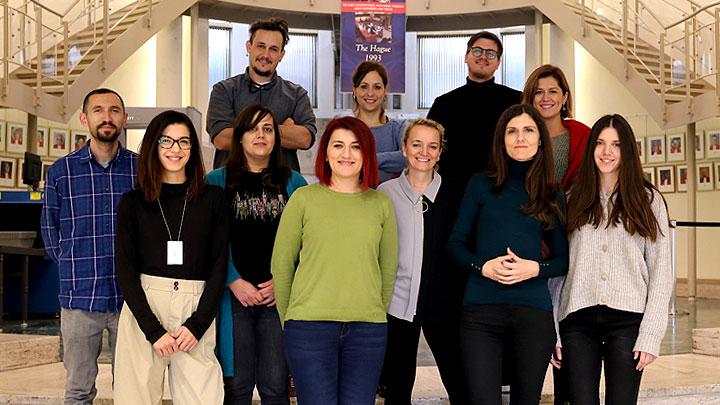 The International Residual Mechanism for Criminal Tribunals (Mechanism) hosted on Tuesday, 3 December 2019 a study visit for twelve journalists from the region of the former Yugoslavia. During the visit, the journalists learned about the Mechanism and received training on how to access the Court Records Database of the International Criminal Tribunal for the former Yugoslavia (ICTY).
As part of the visit, journalists met with Mechanism officials from the Office of the Prosecutor and Registry, who provided information on the Mechanism's mandate and current work, as well as the functions it has inherited from the ICTY. The main focus of the study visit was an in-depth training on how to access and use the Court Records Database, which provides online access to the public judicial records of completed ICTY cases and Mechanism cases. The journalists left the training with skills and techniques to quickly and efficiently access, search, and identify documents or evidence contained in this database that may assist them in their reporting.
As the successor organisation of the International Criminal Tribunal for Rwanda (ICTR) and the ICTY, the Mechanism is, inter alia, responsible for the preservation, management, and provision of access to the archives of the ICTR,  the archives of the ICTY, as well as the Mechanism's own archives.
The visit was organised by the Balkan Investigative Reporting Network (BIRN) as part of a transitional justice initiative for journalists from the region, in order to enhance their ability to report on the work of the Mechanism and the legacy of the ICTY.