Echoes of Testimonies: a Unique Research Project (Dataset)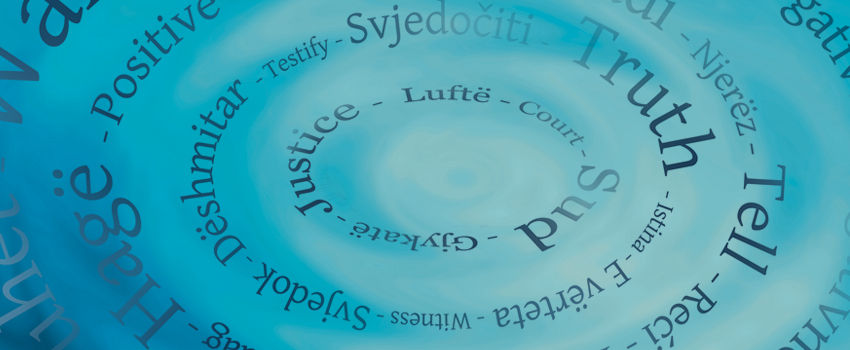 To better understand the experience of testifying, the Victims and Witnesses Section (VWS) of the International Criminal Tribunal for the former Yugoslavia (ICTY) and the Castleberry Peace Institute of the University of North Texas (UNT) together conducted a pilot study into the long-term impact of testifying on witnesses who were called to testify before the ICTY.
Key areas explored included:
The background of witnesses and their reasons for testifying,
The socio-economic impact of testifying,
Security concerns,
Their physical and psychological well-being, and
Perceptions about justice and the ICTY.
Between 2013 and 2015, the VWS conducted in-person interviews with 300 witnesses who testified on the facts across a broad geographic area in Bosnia and Herzegovina, Croatia, Kosovo, and Serbia.
This Pilot Study provides valuable insight into the legacy of these critical stakeholders of the Tribunal - those who bear witness.
The full report is available in
An anonymized dataset has been created for all witness answers in the Pilot Study questionnaires.
By sharing this data, the Witness Support and Protection Unit aims to:
Promote scientific integrity
Increase recognition of and encourage further research and development in the area of witness support.
---
To obtain the dataset, please complete the form below:
The coded data from the three open-ended audiotaped questions are expected to be available mid-2019.
---