United Republic of Tanzania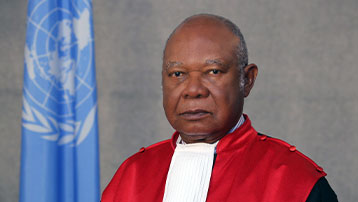 Born on 7 March 1944, Judge Joseph Masanche was a Judge of the High Court of Tanzania since 1989. He worked in the Judiciary in various capacities as Resident Magistrate, District Registrar, and Judge in charge. In 2009, he was elected by the General Assembly of the United Nations to the post of ad litem Judge of the International Criminal Tribunal for Rwanda. In 2011, he was again elected by the same General Assembly to be a Judge of the International Residual Mechanism for Criminal Tribunals, a position he still holds.
Judge Masanche is an Advocate of the High Court of Tanzania, a member of the International Council of Jurists, a life member of the World Society of Victimology, as well as a member of the European Forum for Victim - Offender Mediation and Restorative Justice.
He is also a former Lecturer of the Faculty of Law, at the Tumaini University College, Iringa, Tanzania.
Judge Masanche has also attended several national and international law conferences, in addition to presenting professional papers at several international gatherings.