Prosecutor Brammertz meets with officials in Arusha
Office of the Prosecutor
Press release
Arusha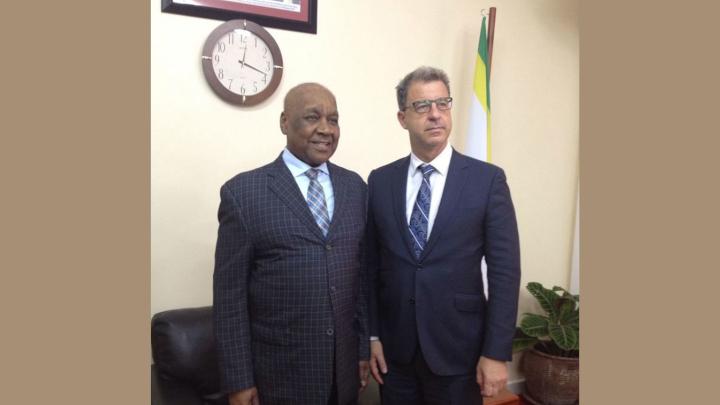 The Prosecutor of the Mechanism for International Criminal Tribunals (MICT) and the International Criminal Tribunal for the former Yugoslavia (ICTY), Serge Brammertz, paid a courtesy call on the President of the African Court on Human and Peoples' Rights, Justice Augustino S. L. Ramadhani on 24 August.
Prosecutor Brammertz and President Ramadhani discussed a range of topical issues of common interest including possibilities for cooperation between the African Court and the MICT Office of the Prosecutor.
Before visiting the African Court in Arusha, Prosecutor Brammertz also paid a courtesy call on the new Regional Commissioner for Arusha, Mr Mrisho Gambo. The Prosecutor thanked the Arusha local authorities for their support to the MICT and said that he looks forward to this continuing support as the MICT prepares to move to its new premises in Lakilaki.