President Meron meets Serbian Prime Minister Brnabić, challenges her statements denying genocide in Srebrenica
President
Press release
The Hague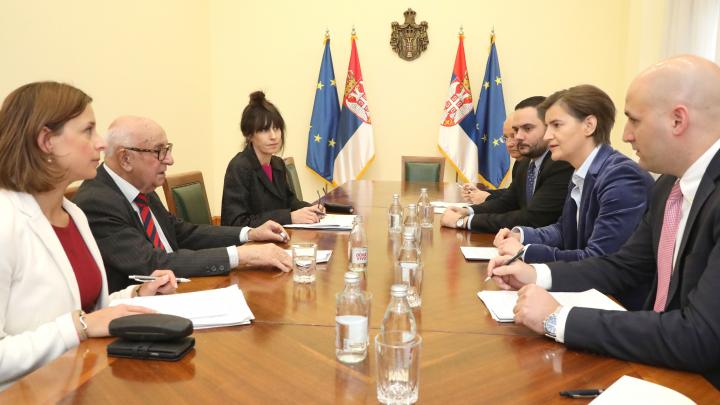 The President of the International Residual Mechanism for Criminal Tribunals (Mechanism), Judge Theodor Meron, concluded his final visit to Serbia today with a meeting with the Serbian Prime Minister, Ms. Ana Brnabić.
President Meron and Prime Minister Brnabić discussed a number of issues, including the importance of continued cooperation between Serbia and the Mechanism and the continuation of efforts to ensure accountability for war crimes at the national level. In this context, President Meron also spoke about the assistance provided by the Mechanism to national authorities with respect to war crimes proceedings as part of the Mechanism's mandate.
The President expressed disagreement and disappointment with the recent interview given by the Prime Minister in which she denied that the crimes committed in Srebrenica constituted genocide. He noted that numerous judgements before the International Criminal Tribunal for the former Yugoslavia made it absolutely clear that the crimes committed in Srebrenica in 1995 constituted the crime of genocide, including the Krstić and Tolimir Appeal Judgements, over which he presided. He further stated: "It does not help the Government of Serbia to challenge judgements of a major international criminal tribunal." He also suggested that legal interpretations of international crimes better be left to international criminal tribunals.
President Meron will travel to Bosnia and Herzegovina today where he will continue his final visit to the countries of the former Yugoslavia.