Open Day on 25 September 2016
Mechanism
Press advisory
The Hague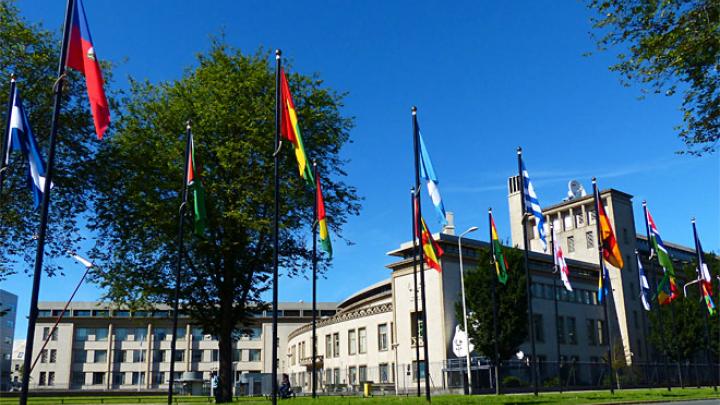 The Mechanism for International Criminal Tribunals (MICT) and the International Criminal Tribunal for the former Yugoslavia (ICTY) invite all interested members of the public to attend the MICT/ICTY Open Day on Sunday, 25 September, from 11:00 -17:00, to gain a unique perspective into the different efforts involved in achieving international justice. 
The MICT/ICTY Open Day is part of The Hague International Day, which offers the public a chance to take a look behind the scenes of the International City of Peace and Justice by visiting the Tribunals and other international organisations in the city.
The MICT/ICTY will be welcoming visitors at their shared premises on Churchillplein 1 in The Hague, opposite the World Forum, between The Hague city centre and Scheveningen.
At the Open Day, there will be opportunities to interact with ICTY and MICT Judges and key staff members, view documentaries produced by the ICTY Outreach Programme, learn about the MICT and explore exhibitions and material from the Archives.
Speakers for the day include:
ICTY President Judge Carmel Agius
Judge Burton Hall, MICT
Judge Alphons Orie, ICTY and MICT
Judge Bakone Justice Moloto, ICTY and MICT
Bob Reid, Chief of Operations, ICTY Office of the Prosecutor
Ana Cristina Rodriguez Pineda, Chef de Cabinet, ICTY
Roman Boed, Senior Legal Officer, MICT
To register for the MICT/ICTY Open Day, please send a confirmation email to Timothy Jesudason at or register through the Municipality website by Friday 23 September 2016.