MICT and ICTY to open their doors to the public for The Hague International Open Day
Mechanism
Press advisory
The Hague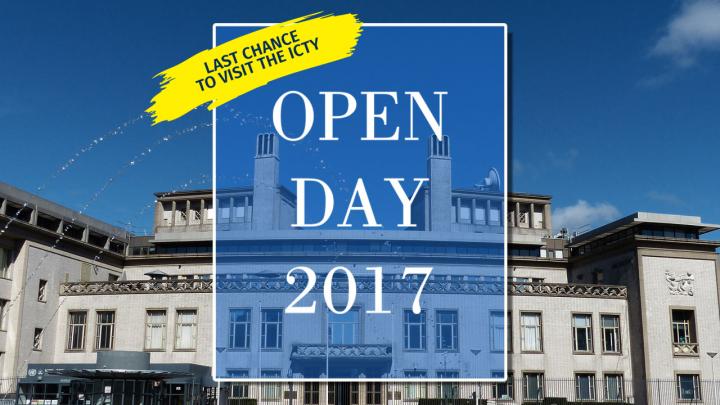 The Mechanism for International Criminal Tribunals (MICT) and the International Criminal Tribunal for the former Yugoslavia (ICTY) will open their doors to the public on Sunday, 24 September 2017, as part of The Hague International Open Day. The event will take place from 11:00 to 17:00 at their shared premises, at Churchillplein 1 in The Hague.
The programme will start with welcoming remarks by the MICT and ICTY Presidents, followed by a variety of presentations and activities for all age groups.
Visitors will have a unique opportunity to learn more about the work of the two organizations and engage with judges and senior staff on a wide range of justice-related topics. The programme of the day will also include guided tours of the courtroom, screening of documentaries produced by the ICTY Outreach Programme and a glimpse into the MICT's rich archives. Additionally, there will be a children's corner, with activities for the youngest visitors.
This year's Open Day also marks the final opportunity to visit the ICTY, as the Tribunal will be closing its doors at the end of 2017.
To register, please send a confirmation email to Colleen Luibrand (luibrand@un.org) or sign up through The Hague International Open Day website by Friday 22 September 2017.
The Hague International Open Day is organized every year by the Municipality of The Hague to offer the general public an opportunity to learn more about the mandate and functioning of various international institutions and non-governmental organizations based in The Hague.
Getting to the MICT/ICTY
Please note that the Peace Run will take place on the same day as the Open Day, so traffic and public transport may be disrupted for part of the morning.
The easiest way to arrive to the MICT/ICTY by public transport (until normal schedules resume around 13:30) will be as follows:
Free Connexxion bus route from Den Haag Centraal to Museon stop (10 min walk to MICT) -
timetable found here: https://internationaledag.nl/en/vervoer/
Bus 21 to the World Forum stop (4 min walk to MICT) or Museon stop (10 min walk to MICT)
Tram 16 to Statenplein stop (8 min walk to MICT)
Visitors can park in the World Forum parking garage.
Please see the enclosed map for road closures.