Mechanism welcomes students from Tumaini University Makumira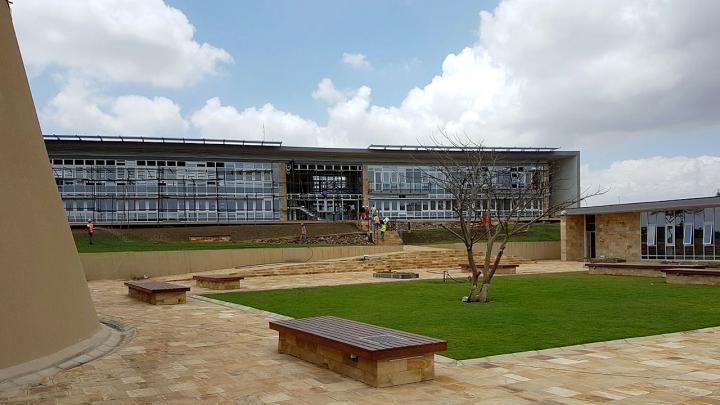 The Mechanism for International Criminal Tribunals (MICT or Mechanism), on Thursday, 13 April 2017, received a delegation of 70 students from the Faculty of Law of Arusha-based Tumaini University Makumira at the premises of the Mechanism's Arusha branch. The students, at varying stages of their law degrees, are also members of the University's Law Society.
During the visit, the students were briefed by representatives of the Mechanism's President, Prosecutor and Registrar on the functions and structure of the MICT, and the roles and responsibilities of the respective organs. Mr. Sipho Limbe, Head of Legal Studies at the Law Faculty of Tumaini University Makumira, accompanying the delegation of students, noted the importance for the students as practitioners of the future to understand and master the law of international crimes, especially in relation to its application in national jurisdictions. He thanked the Mechanism for the extensive briefings of its work imparted over the visit, and looked forward to further collaboration including the University's law students making use of the Mechanism's legal research facility.  
As part of their visit, the students also toured the courtroom, the legal library and the archives and repository facilities of the Mechanism.