Mechanism Welcomes the Permanent Secretary of The Ministry of Foreign Affairs and East African Cooperation of The United Republic of Tanzania
Mechanism
Press release
Arusha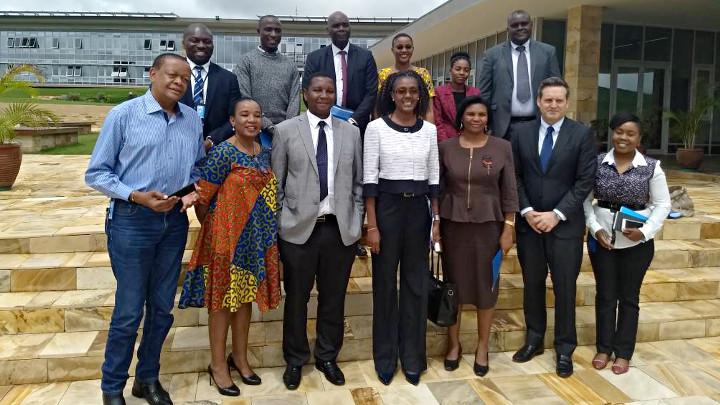 The International Residual Mechanism for Criminal Tribunals (Mechanism) received a visit from the Permanent Secretary of the Ministry of Foreign Affairs and East African Cooperation of the United Republic of Tanzania, His Excellency Adolf F. Mkenda, at the premises of the Mechanism's Arusha branch on Friday, 13 April 2018.
The Chief of Registry ad interim of the Mechanism, Ms. Sera Attika, warmly welcomed the Permanent Secretary, who was accompanied by a team of close aids, including the acting Director of Legal Affairs of the Ministry of Foreign Affairs and East African Cooperation, Ms. Caroline Kitana Chipeta, and provided an overview of the functions and structure of the Mechanism.
Ms. Attika thanked the Host State for its unwavering support and commitment to the successful implementation of the mandate of the Mechanism, including through its generous donation of land to the United Nations for the Mechanism's Arusha premises and the steadfast support and assistance it has provided in relation to the construction of the Arusha premises.
The Permanent Secretary thanked the Mechanism's representative for her hospitality, reiterated the Government of Tanzania's support to the work of the Mechanism and emphasized the importance of having the Mechanism located in Tanzania. Lastly, the Permanent Secretary expressed his interest in exploring areas of future collaboration with the Mechanism.
The Permanent Secretary concluded his visit with a tour of the Mechanism's premises in Arusha.