The Mechanism welcomes the Ambassador of the Kingdom of the Netherlands to Tanzania to its Arusha branch premises
Mechanism
Press release
Arusha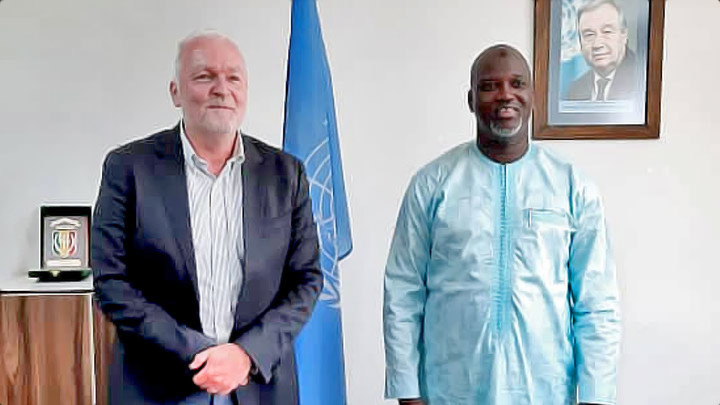 Today, His Excellency Mr. Wiebe de Boer, Ambassador of the Kingdom of The Netherlands to the United Republic of Tanzania, paid a courtesy visit to the Arusha branch of the International Residual Mechanism for Criminal Tribunals ("Mechanism").
Ambassador de Boer was received by the Registrar of the Mechanism, Mr. Abubacarr Tambadou, who briefed him on the mandate of the Mechanism and the challenges it faces in the implementation of its mandate. Registrar Tambadou took the opportunity to express sincere gratitude to the Government of the Kingdom of The Netherlands for its long-standing support to the work of the Mechanism and its predecessor Tribunals.
In addition, Ambassador de Boer met with the Officer-in-Charge of the Office of the Prosecutor ("OTP"), who provided an update on the OTP's assistance to national jurisdictions prosecuting the crimes committed in Rwanda in 1994, and on the progress of trial preparations in the case against Mr. Félicien Kabuga before the Mechanism.
The visit concluded with a brief meeting with the Head of the Office of the President in Arusha, who provided the Ambassador with further information, as well as the Mechanism's latest progress report to the United Nations Security Council.
Ambassador de Boer expressed sincere thanks to Registrar Tambadou and the other Mechanism representatives for the warm welcome and the information provided, and reiterated his country's robust support to the work of the Mechanism.