Mechanism Releases User Guide for the ICTY Court Records Database
Mechanism
Press release
The Hague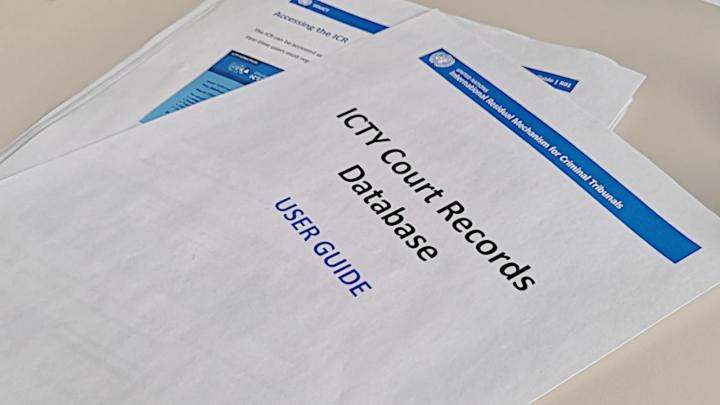 The International Residual Mechanism for Criminal Tribunals (Mechanism) has today released in English, French and Bosnian/Croatian/Serbian, a User Guide for the International Criminal Tribunal for the former Yugoslavia (ICTY) Court Records Database (ICR).
The ICR provides online access to the public judicial records of the ICTY and the Mechanism's Hague branch. These records consist of legal documents relating to the cases such as indictments, decisions and judgements, evidence admitted in court as well as transcripts and audio-visual recordings of hearings.
The Guide includes instructions and tips for accessing the database, choosing the database language, viewing the latest judicial records, searching for records and viewing search results.
For further information about the Guide or records in the ICR, please contact marshague [at] un.org.