Mechanism Prosecutor on mission to Rwanda
Prosecutor
Press release
Arusha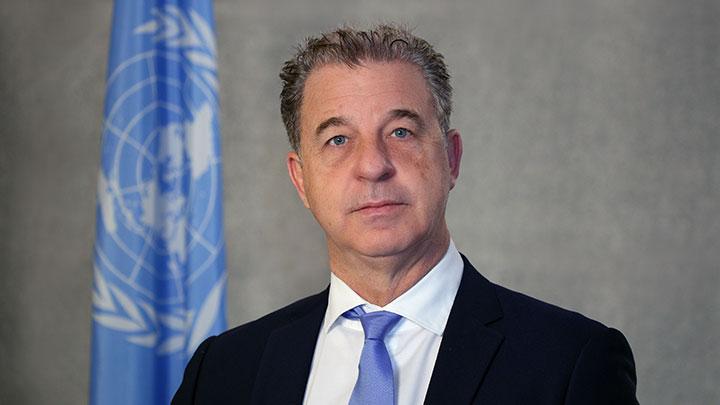 Chief Prosecutor Serge Brammertz will be on an official mission to Rwanda from 24 to 28 July 2023.
Following the arrest of Fulgence Kayishema on 24 May in Paarl, South Africa, Prosecutor Brammertz will visit the Nyange Parish Genocide Memorial to meet with survivors and victims and local dignitaries. The Prosecutor will further meet with IBUKA representatives in Kigali. These meetings will be an opportunity for the Prosecutor to brief victims and survivors on the arrest of Kayishema and his future trial, the ongoing Kabuga case, and the Office of the Prosecutor's continued efforts to support more accountability for crimes committed during the 1994 Genocide against the Tutsi in Rwanda.
The Prosecutor will also meet with Rwandan officials, including the Minister of Justice, Dr. Emmanuel Ugirashebuja, the Minister of National Unity and Civic Engagement, Dr Jean-Damascène Bizimana, the Prosecutor General Aimable Havugiyaremye and the Inspector General of Police, Deputy Commissioner General Felix Namuhoranye. The topics of discussions will include the continued strong cooperation between the Office of the Prosecutor and the Government of Rwanda.