Mechanism Principals attend commemoration events for the 30th anniversary of the Siege of Sarajevo on official visit
Mechanism
Press advisory
The Hague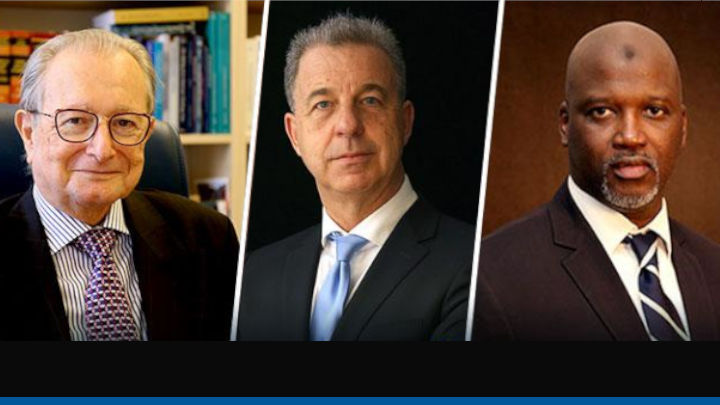 The Principals of the International Residual Mechanism for Criminal Tribunals (Mechanism), President, Judge Carmel Agius, Chief Prosecutor Serge Brammertz and Registrar Abubacarr M. Tambadou, will conduct an official visit to the city of Sarajevo, Bosnia and Herzegovina (BiH) from 4 to 7 April 2022.
During the week, the Principals will attend a series of commemorative events in remembrance of the 30th anniversary of the start of the Siege of Sarajevo. The official programme begins with a launch event for the ICTY Oral History Project by the Sense Center for Transitional Justice, which will include an opening address by President Agius.
The next day, the Principals will participate in the international conference "30 Years Later: Sarajevo", where the President and Prosecutor will provide opening remarks. In addition, as part of the Day of the City of Sarajevo, the three Principals will participate in flower-laying ceremonies to pay tribute to victims of the Siege.
The official programme will end on 7 April with a Diplomatic Briefing by the Prosecutor and Registrar to members of the diplomatic community accredited to BiH and representatives of international organisations, where they will provide an update on the Mechanism's ongoing work and activities.
The Principals will also meet individually with high-level and local government officials, members of civil society, including victims' groups and others throughout the week.
This is Registrar Tambadou's first visit to the region in his current capacity since assuming office in July 2020. The President and Prosecutor last visited B&H in 2019.