Mechanism participates in commemoration of the 1994 genocide in Rwanda
Mechanism
Press release
Arusha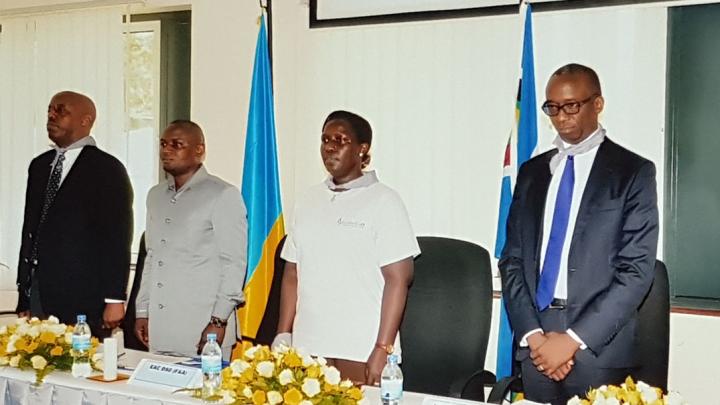 The Mechanism for International Criminal Tribunals (MICT or Mechanism) today participated in the commemoration of the 23rd anniversary of the 1994 genocide in Rwanda. The commemoration took place at the headquarters of the East African Community (EAC) in Arusha, United Republic of Tanzania.
The event, jointly organized by the EAC, the Rwandan community in Arusha and the MICT, was attended by hundreds of people, including the Rwandan High Commissioner to Tanzania H.E. Eugene Kayihura, Tanzanian Government officials, the MICT Registrar Olufemi Elias, staff of the MICT and members of the public.
The service was preceded by "a walk to remember" through the streets of Arusha. An exhibition on the work of the MICT was also presented.
Speaking during the occasion, MICT Registrar Elias reiterated the Mechanism's commitment to rendering justice to the victims of the Rwanda genocide through a steadfast effort to raise awareness of the 1994 genocide, the tireless search for the remaining eight fugitives indicted by the International Criminal Tribunal for Rwanda, and the continued protection and support of witnesses and victims.
"Combating genocide ideology requires knowledge sharing particularly amongst youth as they are the future of the world. The Mechanism strongly believes this is the best way to honour the theme of this year and its key words 'Remember…Fight….and build'", the MICT Registrar stated.