Mechanism Judges hold in-person Plenary Session in The Hague from 28-30 November 2022
Mechanism
Press release
The Hague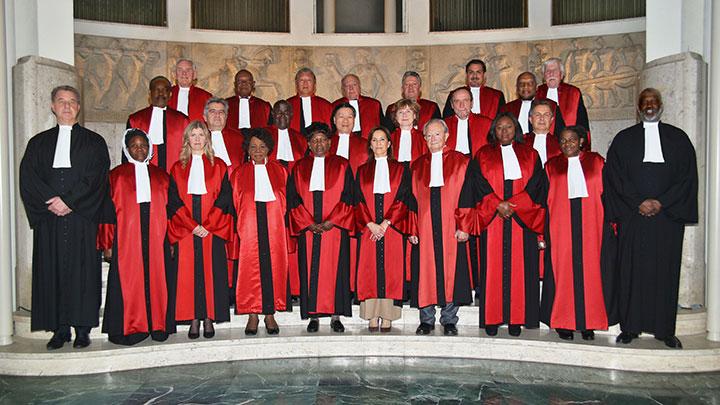 From Monday, 28 November to Wednesday, 30 November 2022, the Judges of the International Residual Mechanism for Criminal Tribunals (Mechanism) will be holding an in-person Plenary Session at the Seat of the Mechanism in The Hague, Netherlands. This is the Mechanism's third in-person Plenary Session, with the last one conducted in 2019 at the Arusha branch.
The Plenary Session was opened today by Judge Graciela Gatti Santana, who assumed the Presidency of the Mechanism on 1 July 2022 and is being attended by 22 other Mechanism Judges. During their meetings, the Judges will discuss, inter alia, issues pertaining to the work of Chambers and the legal framework of the Mechanism, as well as other current priorities of the institution. A segment of the Plenary Session will be dedicated to diversity and inclusion issues as organised by the Mechanism's Focal Point for Diversity, Equity, and Inclusion. Prosecutor Serge Brammertz and Registrar Abubacarr M. Tambadou will also participate and provide updates to the Judges about their respective areas of responsibility.
The Mechanism has a roster of 25 Judges, who serve when called upon to do so by the Mechanism President. Judges are expected to exercise their functions remotely, unless required to be present at the Seat of one of the two branches of the Mechanism.