Mechanism Judge Mparany Mamy Richard Rajohnson passes away
Mechanism
Press release
Arusha, The Hague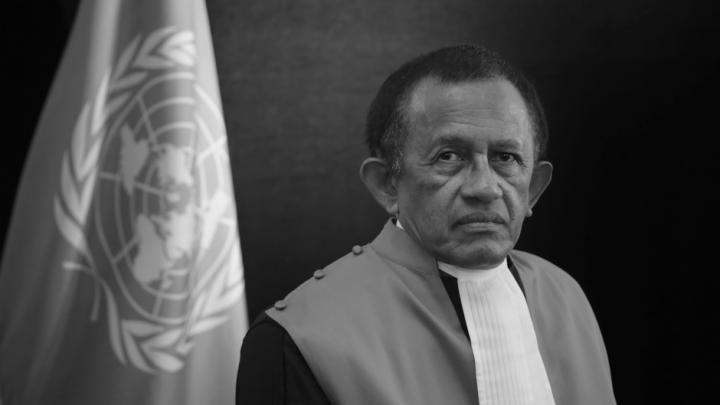 The International Residual Mechanism for Criminal Tribunals (Mechanism) has learnt with great sadness of the passing away of Mechanism Judge Mparany Mamy Richard Rajohnson of Madagascar.
Before being elected by the United Nations General Assembly in December 2011 as a Judge on the roster of the Mechanism, Judge Rajohnson served with distinction as an ad litem Judge at the International Criminal Tribunal for Rwanda (ICTR) from January 2009 until February 2013 and earned the respect and admiration of the Judges and staff alike. He also previously served as the Interim General Prosecutor at the Appeals Court of Antananarivo, Madagascar, as well as the Secretary General of the Ministry of Justice, the Director of Oversight of the Judiciary and Penal Institutions, and the Senior Investigating Judge at the Lower Court of Antananarivo in Madagascar. Judge Rajohnson received the honour of the Officer of the National Order of Madagascar and the Knight of the Order of Merit of Madagascar in recognition of his contribution and service in the field of judiciary.    
Judge Rajohnson passed away on 2 October 2018. He will be remembered for his distinguished service, his exceptional integrity and his great commitment to the field of international criminal justice. The Mechanism will fly the flag of the United Nations at half-mast today at both of its branches in The Hague and Arusha in honour of Judge Rajohnson.