The Mechanism hosts cadets from the Tanzanian Military Academy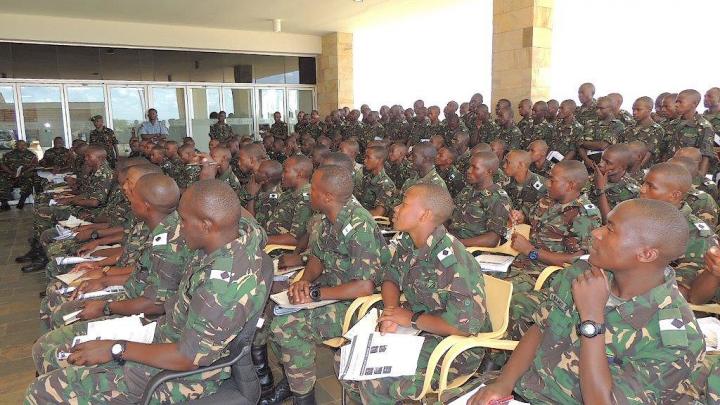 On Thursday, 6 December 2018, the International Residual Mechanism for Criminal Tribunals (Mechanism), received a delegation of 156 cadets from the Tanzanian Military Academy, Monduli, at the premises of the Mechanism's Arusha branch.
During the visit, the cadets were welcomed by Judge William H. Sekule, who spoke about the importance of learning about international humanitarian law, particularly given that the cadets will one day be the leaders of the Tanzanian Military. The cadets were further briefed by representatives of the Mechanism's Chambers, the Office of the Prosecutor and the Registry on the functions and structure of the Mechanism, and the roles and responsibilities of the respective organs. A representative of the Office of the Prosecutor further gave a presentation on international humanitarian law.
Major GS Mwaifwani, the Commander accompanying the delegation of cadets, noted the importance for the cadets, as future officers of the Tanzanian Army, to understand and master international humanitarian law and its application to conflict situations. The Commander then thanked the Mechanism for the comprehensive briefings on the Mechanism's work.  
As part of their visit, the cadets also toured the courtroom, the legal library and the archives and repository facilities of the Mechanism.