Mechanism and Other International Organisations Based in Arusha Welcome the Public to the Arusha International Organisations Open Day
Mechanism
Press advisory
Arusha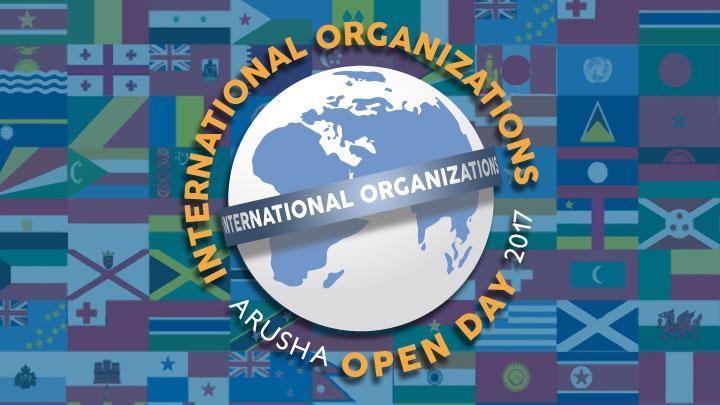 The International Residual Mechanism for Criminal Tribunals (Mechanism) and other international, regional and sub-regional organisations in Arusha - the African Court for Human and Peoples' Rights (ACHPR), the African Institute of International Law; the African Union Advisory Board on Corruption, the East African Community (EAC) and its constituent institutions, the East, Central and Southern Africa Health Community (ECSA), the Eastern and Southern African Management Institute (ESAMI),and the Pan African Postal Union (PAPU) - will hold an inaugural open day on Saturday, 25 November 2017. The event will take place from 10:00 hours to 17:00 hours at the premises of the MICT at Lakilaki, Arusha, Tanzania.
The programme will start with welcoming remarks by the Mechanism President, Judge Theodor Meron followed by remarks from the Heads of other international organisations and the guest of honour, the Minister of Foreign Affairs and East African Cooperation of the United Republic of Tanzania, the Hon. Dr. Augustine Mahiga, or his representative, as well as the Regional Commissioner for Arusha and the Lord Mayor of the City of Arusha. The remarks will be followed by a variety of presentations through the course of the day and activities for all age groups.
Visitors will have a unique opportunity to visit the respective stands of the international organisations and learn more about the work of these institutions, which make Arusha a prominent judicial, economic, political and cultural hub in the region. This event will also present the visitors with a unique opportunity to learn about the mandates and functions of the respective organisations that make up the international community in Arusha.
The programme for the day will also include guided tours of the courtroom where a moot court organized by the International Committee of the Red Cross will take place from 14:00 hrs to 17:00hrs. Other events planned include screening of documentaries produced by the MICT External Relations Section and the Outreach Programme of the former International Criminal Tribunal for Rwanda, as well as a glimpse into the MICT's rich archives. Additionally there will be a Medical Camp and a children's corner, with activities for the young visitors.
It is anticipated that an Arusha International Organisation's Day will henceforth be organized annually by the international and regional organisations in Arusha, in close collaboration with the local and regional authorities of Arusha, to offer the general public an opportunity to learn more about the mandate and functioning of various international institutions based in Arusha.
Snacks and refreshments will be served.
Getting to the Mechanism
The easiest way to arrive to the Mechanism by public transport will be as follows:
Route 1: Njiro – Kijenge – City Center – Nairobi Road Junction – Lakilaki, Kisongo
Pick-up Points
Arusha Institute of Accountancy
Impala Roundabout
Clock Tower Roundabout
Nairobi Road Junction – Lakilaki, Kisongo
Route 2: Sakina – Fortes – Majengo – Cultural Heritage – Lakilaki, Kisongo
Pick-up Points
Technical College
Fortes
Cultural Heritage – Lakilaki, Kisongo
Route 3: Kimandolu Cette Garden – Sanawari – Regional Commissioner's Office – Benson Shop – Lakilaki, Kisongo
Pick-up Points
Kimandolu Cette Garden
Phillips
Sanawari
Clock Tower Roundabout – Lakilaki, Kisongo