ICTR Launches Website Commemorating 20th Anniversary of the 1994 Genocide in Rwanda
Mechanism
Press release
Arusha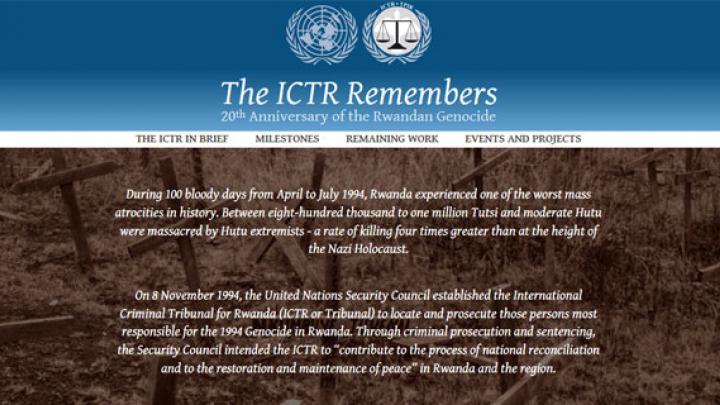 To commemorate the 20th Anniversary of the 1994 Genocide in Rwanda, the International Criminal Tribunal for Rwanda (ICTR) today launched a new website entitled "The ICTR Remembers".
The new website features an overview of the ICTR's work in holding accountable persons responsible for genocide and other serious violations of international humanitarian law committed in Rwanda in 1994. 
It recalls the milestones reached and lessons learned in the ICTR's pursuit of justice for the countless victims of the Genocide, and highlights the substantial work remaining before the ICTR's mandate is completed.
For more information, please contact the ICTR Legacy Committee at ICTRLegacy [at] un.org.